Zackary Berger reviews the latest research from the medical journals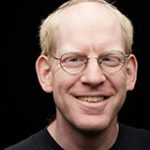 Lancet
Factors affecting sex related reporting in medical research
Have you ever conducted a study with 1.1 million citations? Researchers from the US and Canada did in order to answer several important questions: How often is sex reported in research studies? Has this reporting changed over time, are there differences among subfields, and do female authors tend to be associated with more reporting of sex? They found that from 1980 to 2016, reporting of sex increased from 59% to 67% in clinical medicine; in public health research, sex reporting increased from 36% to 69%. Biomedical research still underreports sex (31% in 2016). Papers with both first and last female authors were associated with a greater odds of reporting of sex (odds ratio 1.26, confidence interval 1.24-1.27), but reporting of both sexes was associated with a decreased impact factor.
NEJM
Omadacycline for community acquired bacterial pneumonia
Paratek Pharmaceuticals developed a new antibiotic to treat community acquired pneumonia, and a trial conducted and funded by the company has now been published. The new antibiotic, omadacycline, is shown to be non-inferior to moxifloxacin for treatment of community acquired pneumonia for patients not in intensive care. The definitions of community acquired pneumonia and its resolution appear reasonable; assessment was blinded; and follow-up was thorough. Adverse effects associated with omadacycline were comparable in type and prevalence to those associated with the comparison group. The authors conclude that community acquired pneumonia is a widespread and common illness, antibiotic resistance is common, and their results suggest that this new antibiotic may work.
JAMA
Association of type 1 diabetes with test scores in schoolchildren
Like other systemic diseases in children, diabetes can affect many domains of life. There are physiological reasons to think that hypoglycaemia or hyperglycaemia and diabetic ketoacidosis might affect cognitive function or the emotional states of children with diabetes. Researchers in Denmark used national databases of children with diabetes and data from national testing of public school children to investigate potential differences in test scores between kids with diabetes and those without. They found no difference, but acknowledge in their conclusion that test scores might not fully reflect school performance.
Value based incentive programmes and catheter associated urinary tract infections
If you pay hospitals and doctors to do more of the "good things" and less of the "bad things," then you will presumably get more good than bad. So goes the common sense justification for value based payment programmes. Unfortunately, this is yet another area in which common sense does not seem to apply in healthcare. Questions abound: what is the right incentive; what should be incentivised; and how do you know whether it works? Among the value based payment programmes are two initiatives that target urinary tract infections associated with catheter use that are reported to the US Centers for Disease Control and Prevention. Using an interrupted time series design, the authors compared the levels and trends of three quality metrics associated with catheter associated urinary tract infections before and after implementing value based payment programmes: device-associated infection rates, population based infection rates, and indwelling catheter device use. There was no difference. The authors say that there was already considerable work and progress on catheter associated urinary tract infections before the value based payment programmes. Thus it might not be the incentives that aren't working. Maybe it just takes them too long to get off the ground, and by the time they're operational it's too late.
Effect of electroencephalography guided anaesthetic administration on postoperative delirium
Delirium after surgery is common among older adults. Previous meta-analyses have indicated that giving anaesthetic guided by electroencephalography can reduce postoperative delirium. This randomised controlled trial set out to confirm the effect. The authors found that administering anaesthetic using electroencephalography did not prevent postoperative delirium among older adults undergoing major surgery. Rigorous definition of delirium, blinded assessment, and intention-to-treat analysis with follow-up of participants, including drop outs, mean that this finding is reliable and might encourage future clinicians and researchers to understand more about which (if any) subgroups might be helped before embarking on additional trials.
Annals of Internal Medicine
Compounded topical pain creams to treat localised chronic pain
Chronic pain is widespread and hard to treat. Many people with chronic pain, and their employers or supervisors, expect or hope that their condition will not render them unable to work. However, available treatments are not particularly effective and are associated with substantial adverse effects. All of these factors explain the skyrocketing use of compounded creams (that is, creams mixed in a pharmacy from multiple pharmaceuticals). Costs are through the roof—US$6 million a day were spent on these medications in the first month of 2015. Researchers from the US Defense Health Agency carried out a randomised controlled trial to test the effectiveness of these creams on chronic, localised neuropathic and nociceptive pain. Across the board, there was no effect—even though some of these creams contain ingredients such as non-steroidal anti-inflammatory drugs (NSAIDs) and lidocaine, which are known to be effective in certain conditions. Perhaps the other ingredients interfered, and in any case the evidence for topical NSAIDs and lidocaine is best in situations where pain is closest to the surface. The patients in this trial, however, had chronic pain at a range of sites.
JAMA IM
Use of long-acting reversible contraception in the US before and after the 2016 US presidential election
Many women in the US were understandably concerned after Donald J. Trump was elected US President in 2016, due to his animus towards the Affordable Care Act and the Republican's wish to restrict access to contraception and family planning. In an analysis, researchers from Massachusetts and Tennessee compared the use of long-acting reversible contraception (LARC) in the period just before and after the US presidential election. They controlled for cohort and time-series effects and their analysis was limited to recipients of private insurance. They found a difference-in-difference (that is, comparing 2016 to 2015) of 2.1 placements per 100,000 women per day. The limitations of their analysis are numerous. They did not examine race or ethnicity and did not include public insurance plans. Their finding would be strengthened by comparison to other years. That said, given that contraception coverage via the ACA has been weakened by the Trump administration, it appears quite plausible that women's concern might affect their family planning choices.
Comparing automated office blood pressure readings with other methods of blood pressure measurement
Blood pressure is checked at nearly every doctor's or nurse's visit as a measure of the risk of heart disease. But there are many things which make blood pressure inaccurate: pain, anxiety, lack of consistency in blood pressure recording practices, and "white-coat" hypertension. While the first fully automated oscilloscope sphygmomanometer was developed in 1981, the development of consensus regarding best practices of automated office blood pressure readings took some time.
This systematic review assesses the difference between automated office blood pressure, routine office and research systolic blood pressure readings, and ambulatory blood pressure readings. The researchers found that systolic awake ambulatory blood pressure readings and automated office blood pressure readings were quite similar; routine office readings were higher than automated office blood pressure.
As the authors point out, this suggests that automated office blood pressure is a better measure. Healthcare settings are moving in the direction of providing quiet settings for patients to have their blood pressure taken multiple times, without being talked to or attended by staff. But, this requires space and a change in workflows, which requires money.
BMJ
Arthroscopic hip surgery compared with physiotherapy and activity modification for the treatment of symptomatic femoroacetabular impingement
Femoroacetabular impingement is a developmental abnormality of the hip. It is quite common (present in a fifth of the population), and it can predispose patients to hip osteoarthritis. In patients with femoroacetabular impingement, is surgery (hip replacement) or physical therapy more effective?
This study is laudable in a number of ways. This initial phase followed up patient-reported outcomes at eight months. At three years after randomization, cost-effectiveness and progression to osteoarthritis will be evaluated. Assessors were blinded to the intervention group. The primary endpoint—a patient-reported measure of activities of daily living—was significantly improved in the surgery group compared to the physical therapy group.
However, two important complications should be noted. First, femoroacetabular impingement is a clinically defined entity. It cannot be "read off" the image, but must be diagnosed by an expert. Many patients were excluded as not eligible, which makes one wonder just who has the condition and who doesn't. Second, about half of those in the surgery group saw no significant benefit.
I am honestly not sure how to apply this study to my patients, given that I'm not sure which of them would have been eligible, and I can't say surgery would be better than therapy for all of them. I think I'll be waiting impatiently for the three-year update.
Zackary Berger is an associate professor at Johns Hopkins School of Medicine in the division of general internal medicine, and core faculty in the Johns Hopkins Berman Institute of Bioethics, both in Baltimore, Maryland. He is also a practising physician at a free health clinic for undocumented, predominantly Spanish-speaking, immigrants.
Competing interests: None declared