The AIDS movement changed everything—or did it, ask Kent Buse, Sheila Tlou, and Nana Poku
To say that the worldwide response to AIDS has been to global health governance what mobile telephones have been to banking and citizen accountability is not hyperbole—it has been a disruptor of unprecedented magnitude, breadth, and potential. This response, initially mounted by gay activists in North America and Europe and community organisers in Africa in the mid-to-late 1980s, showed what could be achieved with the power of strategic collective action and by refusing to accept the status quo. [1,2]
Bold and creative advocacy led to ambitious targets. It also led to a change in how donors stepped up to a health challenge with investments surging from millions to billions—in the case of AIDS from less than half a billion US dollars in 1990 to $12bn (£9bn; €11bn) in 2012. [3] Advocacy led to the creation of UNAIDS, an unprecedented multi-agency response within the UN, which led to another first in the UN—the representation of civil society on its governing body. [4] Activism also triggered new institutional arrangements, which fostered unparalleled multisector action on the social determinants of HIV and new forms of accountability. As a result, the movement showed that treatment could be dramatically scaled-up through people centred services, even in resource constrained settings.
Three advances stand out. The first is that AIDS activism became the front runner of global health diplomacy. AIDS was the first health issue to be discussed in the UN security council in 2000,5 and the first to be the subject of a UN General Assembly high level meeting a year later. The trend to use AIDS as an entry point in international relations continues. This is evidenced by the reference to AIDS as the first health related issue to be discussed in BRICS (Brazil, Russia, India, China, South Africa) summits and in relations between China and Africa on local production of medicines. [6] AIDS has been followed by a raft of other health challenges at global summits—for example in the G7. [7]
Secondly, AIDS activism enshrined the concept of inclusive governance. Taking a megaphone to the disability movement's motto of "nothing for us without us," the AIDS movement institutionalised the principles of GIPA (greater involvement of people affected by HIV) in all facets of the response, including engagement in governmental reporting processes. [8] People with HIV, as well as key populations such as sex workers, drug users, and men who have sex with men, became the drivers of global strategies rather than passive recipients.
Thirdly, the AIDS movement ushered in an era of rights based approaches in the health sector. Supported by activist lawyers, the movement claimed a range of rights related to government obligations and progressive social change. This included, most prominently, the right to treatment, which at times brought the movement into conflict with the state and the private sector. [9]
No one could deny that progress has been patchy and uneven for familiar and predictable reasons: faltering political and citizen engagement; the urgency of other global matters; profits before people; technocrats crowding out activists; and financial turbulence in donor countries undermining global solidarity. Added to this is the difficulty of maintaining the momentum of HIV prevention and supporting weak health systems to deliver everything from sexual and reproductive health to the prevention of mother-to-child transmission.
Larger, structural contexts also shape and limit what is generally termed "global health governance." Our intensely globalised world is made possible by powerful and effective sectoral governance—intellectual property, trade, production, and consumption—which are organised and sustained for purposes that do not include health but nevertheless affect the health and life chances of millions of people, including those with HIV. The Doha declaration, which made the production of generic antiretrovirals possible, was rightly hailed as a governance triumph as much as a medical one. [10] It was brought about by an extraordinary coalition of committed parties—from all sectors and walks of life. It now seems, however, that the Doha declaration might have been more of a tactical achievement than an enduring principle. The old commercial interests and the non-health governances that support these interests are re-asserting themselves.
We would be mistaken to suppose that the AIDS movement changed any of the structures of our world, fully or finally. There is no escape from politics—something that the earliest AIDS activists grasped immediately. This is not to discount our achievements, which are considerable and beyond what anyone in the 1980s might have deemed possible. But, in addition to the still considerable work that we face on the ground, perhaps the largest challenge is the ongoing struggle to ensure that the world does not accommodate AIDS but continues to confront it.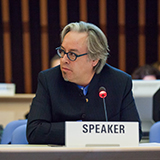 Kent Buse is chief of strategic policy directions at UNAIDS. He is a political economist who was on the faculty at Yale University and the London School of Hygiene and Tropical Medicine.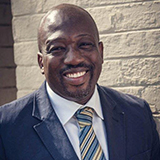 Nana K Poku is executive director of HEARD Research Institute, deputy vice chancellor and college head of Law and Management Studies, and acting vice chancellor, University of KwaZulu-Natal, Durban. He led the United Nations Commission on HIV/AIDS and Governance.
Sheila Tlou is co-chair of the Global HIV Prevention Coalition.
Competing interests: The authors have read and understood BMJ policy on declaration of interests and declares the following: NKP declares core research funding from the Swedish International Development and Cooperation Agency to the HEARD Research Institute at the University of KwaZulu-Natal, South Africa, for which he is executive director. KB and ST have no interests to declare. The views presented in this opinion piece are those of the authors alone and do not necessarily reflect the organisations for which they work.
References:
1 Parker R. Grassroots activism, civil society mobilization, and the politics of the global HIV/AIDS epidemic. Brown J World Aff 2011;17:21–37.
2 Piot P, Russell S, Larson H. Good politics, bad politics: the experience of AIDS. Am J Public Health 2007;97:1934–6. PubMed doi:10.2105/AJPH.2007.121418 
3 Global Burden of Disease Health Financing Collaborator Network. Spending on health and HIV/AIDS: domestic health spending and development assistance in 188 countries, 1995-2015. Lancet 2018;391:1799–829. PubMed doi:10.1016/S0140-6736(18)30698-6 
4 Friedman EA, Gostin LO, Buse K. Advancing the right to health through global organizations: the potential role of a Framework Convention on Global Health. Health Hum Rights 2013;15:E71–86. PubMed
5 UNAIDS. UN Security Council resolution 1308 (2000) on the responsibility of the security council in the maintenance of international peace and security: HIV/AIDS and international peace keeping operations. http://www.unaids.org/sites/default/files/sub_landing/files/20000717_un_scresolution_1308_en.pdf
6 Sanya declaration. BRICS. 2011. http://www.gov.cn/misc/2011-04/14/content_1844551.htm
7 Leaders' Declaration G7 Summit. 2015. https://sustainabledevelopment.un.org/content/documents/7320LEADERS%20STATEMENT_FINAL_CLEAN.pdf
8 UNAIDS. The greater involvement of people living with HIV (GIPA). http://data.unaids.org/pub/briefingnote/2007/jc1299_policy_brief_gipa.pdf
9 Heywood M. South Africa's treatment action campaign: combining law and social mobilization to realize the right to health. J Hum Rights Pract 2009;1:14–36. doi:10.1093/jhuman/hun006
10 World Trade Organization. The Doha declaration explained. https://www.wto.org/english/tratop_e/dda_e/dohaexplained_e.htm