Nick DeVito and Ben Goldacre
Background
The US FDA Amendments Act (FDAAA 2007) requires certain clinical trials to report their results onto ClinicalTrials.gov within one year of completion. European Union (EU) guidelines are broader: they require all trials of medicinal products registered on their EU Clinical Trials Registry (EUCTR) since 2004 to report results within one year of completion. Our FDAAA TrialsTracker and EU TrialsTracker show all individual trials that breach these legal requirements. Each week we write about one unreported clinical trial: you can read more background here, and past entries are here.
Trial NCT02192827
This week's unreported trial is titled "Efficacy of single vs. double dose dexamethasone for mild to moderate asthma in a pediatric emergency department" (NCT02192827). This trial had an estimated enrollment of 254 participants aged 2-20, with a known history of asthma and presenting with an acute asthma exacerbation. The trial compared treatment with a single dose dexamethasone injection in the emergency department (ED) with a two-dose option in which the second dose was to be taken at home in pill or liquid form. The primary outcome was peak flow measured at the ED and then 5 days following discharge by the patient. The secondary outcome was return to care, and any side effects from the medication.
Clinical discussion
Dexamethasone is a corticosteroid that has been investigated as an alternative to prednisone for asthma exacerbations. A 2014 meta analysis found that "Practitioners should consider single or 2-dose regimens of dexamethasone as a viable alternative to a 5-day course of prednisone/prednisolone" and more recent trials have added to this evidence. Asthma is the most common chronic disease among children worldwide, and affects over 235 million people worldwide according the World Health Organization. New treatment options are essential, especially if they provide simpler administration for patients without a tradeoff in efficacy.
This trial was specifically mentioned as excluded from a 2016 Cochrane review as it was ongoing at the time of data collection. The trial was supposed to have completed by April 2017; however no information on the results are available for any future systematic reviewers seeking to update this Cochrane review.
Legislative discussion: who is responsible for reporting overdue trials?
This trial is due to report results under the FDA Amendments Act 2007 but has not done so. Who is responsible? Regular readers will know that sponsors are generally required to maintain the records for their supported trials. However the primary investigator (PI) can also be specifically designated as the responsible party for providing trial information (the FDAAA 2007 Final Rule explains that: "the sponsor of an applicable clinical trial will be considered the responsible party, unless and until the sponsor designates a qualified principal investigator as the responsible party").
For this dexamethasone trial, the sponsor is the university that hosted the study; however the PI is specifically listed as the party responsible for supplying the trial information. Searching for information about the PI indicates that she is apparently no longer at the sponsor institution. So who is responsible for a trial when the PI, designated as responsible, leaves an institution? The Final Rule is clear on this matter—the responsibility reverts back to the sponsor: "If and when a designated principal investigator no longer meets or is no longer able to meet all of the requirements of a responsible party, § 11.4(c)(3) outlines the mechanisms by which, if the withdrawal of such designation occurs, the sponsor would become the responsible party. This might occur if, for example, a principal investigator dies, retires, changes jobs, or turns control of the clinical trial data over to the sponsor."
In our anecdotal experience, "PI moving on" is commonly cited by academic institutions as a reason for trials not being reported or abandoned. This issue goes beyond reporting results, and also affects registry data integrity. This trial's registry entry has not been updated in almost three years, since December 2015. Was the trial ever actually conducted? Did it complete or was it terminated? Was a new PI assigned when the listed PI left the sponsor organisation? Nobody, including future systematic reviewers, can know. In any case, where a trial record has been left without updates, the law is clear: the estimated completion date is taken to be correct, the trial is regarded as due, and the FDA is entitled to impose fines on the institution.
We think this trial demonstrates the importance of institutions having clear guidelines and workflows around ensuring trials are reported correctly, and registry entries maintained, and that they manage the issue of PI's moving employer. Trials are important applied research projects that have a direct impact on patient care. It is not sufficient—ethically or in law—for institutions to pass responsibility onto a mobile workforce of individual academic PI's.
Conclusion
This unreported trial was sponsored by The University at Buffalo with information provided by the PI, Dr. Meghan E. Martin. As of 10 October 2018, this trial is 163 days overdue to report. We hope the sponsor will report the results of this trial soon.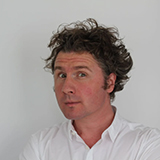 Ben Goldacre is a doctor, author, and director of the EBM DataLab at the University of Oxford. He co-founded the AllTrials campaign for trials transparency.
Competing interests: BG has received research funding from the Laura and John Arnold Foundation, the Wellcome Trust, the Oxford Biomedical Research Centre, the NHS National Institute for Health Research School of Primary Care Research, the Health Foundation, and the World Health Organization; he also receives personal income from speaking and writing for lay audiences on the misuse of science.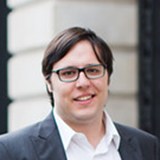 Nicholas J DeVito is a researcher at the EBM Datalab at the University of Oxford.
Competing interests: ND is employed on BG's LJAF grant and is a Naji Foundation scholar at the University of Oxford.