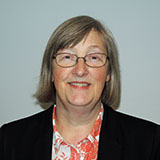 Recent inquest reports into suspected food anaphylaxis deaths make harrowing reading. The recent cases were teenagers who lost their lives to a preventable cause of death. The incidence of food allergies is on the rise, and more needs to be done to prevent food anaphylaxis deaths   
Complete avoidance of the food allergen is the most reliable way to prevent food anaphylaxis. This may seem simple, but becomes increasingly difficult when assessing labels on processed foods, eating out at catering establishments or at other people's homes. As a consultant Allergist I frequently hear of near misses. Trusted friends or relations can fail to check ingredients, as can caterers. The individual may make assumptions without checking when a food appears safe—for instance, vegan cakes can contain unexpected nuts.
Food labelling can also be misleading. This has been highlighted with sesame recently. Despite EU allergen labelling law, food allergen labelling is not mandatory on all packaged foods. Conversely, the labelling of traces is so widely applied that many disregard this. It is important to recognise that products without traces labelling can also contain allergenic traces. All catering establishments should have allergen lists readily available, preferably on the food itself, for all products. People with food allergies should always request allergen information, even if a food looks innocent, and should avoid the food if information is not clear. To facilitate this, food allergen labelling needs urgent review, as advised by the coroner at the inquest into the death of Natasha Ednan-Laperouse.
It is vital that patients with a food allergy are equipped not only with anaphylaxis kits, but also the information to make an accurate risk assessment when considering what to eat. Advice ought to be provided in an allergy clinic where the skills and resources are available to ensure an accurate diagnosis and to provide avoidance and dietetic advice, self management plans, adrenaline autoinjector training, and emphasise the importance of good asthma control.
I often hear that patients have had difficulty obtaining a referral to an Allergist because this is considered a "waste of time" as the patient already "knows what caused their reaction" or that allergy testing is "dangerous" (I have not seen a systemic reaction to skin prick testing in 31 years of practice). Referral avoids the pitfalls of false negativity and false positivity of IgE "RAST"testing which is also very costly for primary care. Some allergies are not adequately detected by such testing, such as wheat, sesame, shellfish, and pollen cross-reactive allergens. False positivity can occur with high non-specific total IgE or with irrelevant pollen cross-reactivity. If the true cause of a reaction is not identified, the patient remains at risk.  
Allergies diagnosed in infancy may not always be followed up, but we know that the peak incidence of food anaphylaxis death is in the second and third decade. This is a time when young people are making more of their own risk assessments with food and when risk taking behaviour is more frequent. Risk perception may be blunted, for instance by social pressures or alcohol. Students catering for themselves may lack cookery skills and choose convenience foods without careful consideration. Often young people leave paediatric care without a safety net. Transition clinics should be provided, but there are few centres where there is a comprehensive Allergy service.
Societies such as the British Society for Allergy and Clinical Immunology (BSACI), patient support organisations, the Anaphylaxis Campaign, and Allergy UK can help clinicians to identify the nearest centre with the appropriate allergy expertise. With a six fold increase in food anaphylaxis cases over 20 years we need an expansion of allergy services to meet the need. In addition, the food industry should do everything possible to facilitate recognition of allergens in food. In my view, there should be full disclosure of ingredients on the product, with major allergens highlighted. This would help all those at risk of anaphylaxis to any food, including less common allergens. This should not need to wait for a change in the law.
Cecilia Trigg is a consultant allergist at St Mary's Paddington. She has a special interest in food allergy and transition of young people with multiple and severe allergy from paediatric care.
Competing interests: None declared.