This week we introduce the next of our three new columnists who will be writing our weekly research reviews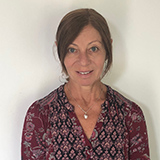 Ann Robinson is an NHS GP and health writer/broadcaster. She works within her local community, is a trustee of the Anthony Nolan charity.
Fat-busting diabetes drug
A much discussed study in the Lancet looked at whether semaglutide is effective at promoting weight loss in non-diabetics and compared its efficacy and safety profiles with liraglutide—another glucagon-like-peptide-1 (GLP-1) analogue, and with placebo. It's funded by pharma and only a phase 2 trial, but is a randomised double blind trial with 957 participants and a follow-up period of a year. All doses were by weekly subcut injection and the primary endpoint was percentage weight loss at 52 weeks. The group that lost the most weight (-13.8%) comprised people on the highest dose (0.4 mg) of semaglutide. All semaglutide doses were generally well tolerated. The most common side effect is nausea, which is dose related and tends to occur with other GLP-1 receptor agonists too. Semaglutide appears to reduce hunger and cravings for food. It's not the first diabetes drug that can result in weight loss; our old standbys metformin and liraglutide (approved by NICE) do too, although this study suggests that semaglutide may have the edge on liraglutide. The safety data is reassuring; nevertheless, patients still need counselling about the possible warning signs of thyroid cancer neck mass, difficulty breathing, swallowing, or persistent hoarseness.
Speechless
Aphasia is a particularly cruel and frustrating problem that affects up to a third of people who have a stroke. The impairment in ability to communicate usually occurs in left middle cerebral artery stroke and despite huge strides in treating acute stroke, the treatment of aphasia has been a bit of a Cinderella subject. This randomised trial used a futility (non superiority) design to test transcranial direct current stimulation (tDCS) given as an adjunct during speech therapy among 74 patients with long-term aphasia. They received three weeks of therapy coupled with either anodal tDCS or sham tDCS. tDCS is a non-invasive, painless brain stimulation treatment that uses direct electrical currents to stimulate specific parts of the brain. In this study, improvement using anodal tDCS compared with sham did not find evidence that further investigation of anodal tDCS was futile. This suggests that giving anodal tDCS during speech therapy for post stroke aphasia, is worth further research.
Pregabalin and opioids increases risk of opioid-related deaths
Many patients in chronic pain are prescribed both pregabalin and opioids. There is a known increased risk of harm from taking the two together, but how big a risk is it? Pregabalin, first used as an anticonvulsant, is now widely prescribed for chronic pain. There's a growing illicit market for pregabalin and gabapentin, because they can make you feel relaxed and calm or euphoric. They enhance the euphoric effect of other drugs like opioids and NHS England has warned that there's an increased risk of harm when they are used in combination with opioids and/or alcohol. Recent evidence has shown that taking gabapentin and opioids together is associated with opioid-related deaths. This large, case-control study from Ontario (with participants aged between 15-105) found that drug interaction involving pregabalin and opioids is similar to that previously observed with gabapentin and opioids. It's important because over half of the Ontario residents who started pregabalin were already taking an opioid. Gabapentin carries a warning about co-prescribing with an opioid, but pregabalin doesn't. Sounds like it should.
Battling to reduce opioid prescribing—do guidelines work?
On the subject of opioids, everyone now realises that they're overprescribed, overused, and responsible for many excess deaths from overdose. But how to persuade doctors to prescribe more responsibly? In March 2016, the Centers for Disease Control and Prevention (CDC) released the Guideline for Prescribing Opioids for Chronic Pain. Did prescribing habits change? This study analysed prescribing data in the US (2012-17); the rate of high-dosage prescriptions, percentage of patients prescribed both opioids and benzodiazepines, and overall opioid prescribing rate all fell to a small extent from 2012 to 2016, and then at a faster rate after the guidelines were published. This analysis can't prove that the guideline directly caused the change in prescribing, but there does seem to be a clear temporal link. "Guidelines may be effective in changing prescribing practices," say the authors. It may not be a ringing endorsement, but it will cheer people who love guidelines.
Progressive Multiple Sclerosis
Progressive multiple sclerosis is a devastating condition and we still have so little to offer in terms of treatment. Ocrelizumab has been granted a European Commission licence and NICE is due to announce its decision on its use in primary progressive MS next month. Another, different type of drug offering potential hope is ibudilast, a phosphodiesterase inhibitor. A phase 2 trial compared the rate of brain atrophy over 96 weeks in 255 patients with primary or secondary progressive MS on oral ibudilast compared to a matched group given placebo. Those given ibudilast showed slower progression of brain atrophy than placebo, but experienced more side effects (gastrointestinal upset, headache, and depression). A phase 3 trial is now needed to test whether ibudilast improves symptoms although it is notoriously difficult to show a convincing positive effect in progressive MS as so much irreversible damage has already occurred. A drug like ibudilast that may slow progression is encouraging, but a treatment that can halt or reverse the condition still seems a long way off.
Head injury—a headache for doctors
It's a common nightmare scenario for doctors in general practice or emergency rooms. You see a patient who has bumped their head and has a headache. We all know that the risk of intracranial complications after minor head injury is low and we can't, and shouldn't, order a CT scan of the head in all cases. But how do we reliably identify those that need close observation and even neurosurgical intervention? How do we make sure that we don't miss a potentially fatal, but surgically salvageable intracranial bleed? You can take your pick from a range of decision rules in computed tomography (CT) that are designed to identify those patients at higher risk of intracranial complications after a seemingly minor head injury. A multi-centre Dutch study has compared CHIP with the other three externally validated tools. The upshot is that CHIP looks good; reasonably sensitive in picking up neurosurgical lesions, more chance of benefit at intermediate thresholds of performing CT scans, and overall far fewer scans than if you scan everyone with a minor head injury. It's a help but no guarantee; minor head injury remains a headache for doctors on the front line who have to make the call about ordering a CT scan-or not.  
Ann Robinson is an NHS GP and health writer/broadcaster. She works within her local community, is a trustee of the Anthony Nolan charity.
Competing interests: None declared.