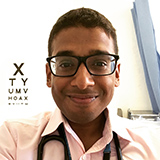 As a GP who works in prison healthcare, I was saddened and shocked to hear what occurred at HMP Birmingham recently. The government had to take over control from a private company, as the conditions of the prison were reported to be "in a state of crisis" by prison inspectors. This led me to reflect on my own experience of working in prison healthcare.
Part of my job as a full time salaried GP is a weekly session at a closed female training prison with a capacity of 282 prisoners. I was initially apprehensive at the prospect of working at an all female prison on regular basis, but was pleasantly surprised by what this prison provides. It has an integrated regime that enables all prisoners to work, partake in education, and engage in physical activity. Prisoners are encouraged to learn via an education curriculum that includes adult literacy, numeracy, and vocational qualifications, which include business administration, hairdressing, and customer services.
The patients that I see in my prison clinics present with illnesses that are not dissimilar to the patients I see in my general practice, but there are more cases of chronic pain, drug addiction, and mental health conditions. Combined with the high walls, fortified gates, and multiple security checks, providing prison healthcare is a unique experience.
My day starts with a list of prescription requests. Prescribing within a prison is a multifaceted and incredibly complex affair.  As well deciding on the drug choice and the course duration, the possession status of the prisoner must also be taken into account, for example whether she is allowed to have her medications in her possession, or whether she must take each drug supervised. This may be due to concerns with either compliance or trading tablets to fellow prisoners. Managing the prescriptions has been the most difficult aspect of the job for me, as there are so many pharmacological-checkpoints. I am thankful for my pharmacist colleagues who take the time to teach and instruct GPs like myself. 
As well as my clinic, I also take part in a multi-disciplinary team meeting (MDT). Working with other professionals within a multidisciplinary setting is one of the highlights of working at a prison. The weekly MDT meetings allow me to discuss the complex patients with the nursing staff, psychologist, psychiatrist, pharmacist, social care workers, and the substance misuse team. I have learnt much from my colleagues on how to deliver more effective care for these patients.
One of the main problems that we encounter at our prison is the growing use of synthetic cannabinoids also known as "Spice." Up to a third of prisoners in the UK use Spice as a substitute for cannabis, which interestingly has fallen and is only used by 59% of the prison population. [1] A common way that prisoners obtain Spice is via letters, by coating the flap of an envelope with the substance, which subsequently can then be smoked. Worryingly these substances also pose risks for healthcare staff and officers where the effects of "second-hand" inhalation can lead to headaches, nausea, hallucinations, tachycardia, and disorientation. 
Last month, I was immensely proud to hear our healthcare unit had been highlighted as an example of best practice during a meeting of the House of Commons Health and Social Care Committee, which was specifically looking at prison health. The prison was described as having a "fantastic system", which is "through the gate" and has "good social care linked with healthcare." I am proud to work at a place that puts patients first by understanding that although they may be serving long sentences with associated risks and challenges, there is a collective drive to improve their health status and encourage social inclusion. 
James S Thambyrajah is a general practitioner and First 5 Lead GP For RCGP SW Thames Faculty.
Competing interests: None declared.
References:
Spice and all things nasty: The challenge of synthetic cannabinoids  Kalk et al :

BMJ

2016;355:i5639