Every week this new series will uncover an unreported clinical trial
Nick DeVito and Ben Goldacre
Background
The US FDA Amendments Act (FDAAA 2007) requires certain clinical trials to report their results onto ClinicalTrials.gov within one year of completion. Our FDAAA TrialsTracker shows all individual trials that breach this legal requirement. Once a week, we write about one unreported clinical trial: you can read more background here.
Trial NCT02097641
This week's unreported trial is titled: "Prospective, randomized, multi-center phase 2 clinical trial of allogeneic bone marrow-derived human mesenchymal stem cells for the treatment of acute respiratory distress syndrome" (NCT02097641). The trial enrolled 60 adult participants with respiratory distress. The intervention group received a single infusion of human mesenchymal stem cells; the control group received a placebo infusion of Plasma-Lyte A. The study was blinded for participants, care providers, and investigators. The primary outcomes were incidence of pre-specified infusion events within six hours, any cardiac arrest or death within 24 hours, and any other unexpected severe adverse effects over 12 months. The secondary outcomes were a combination of respiratory, systemic, and biological efficacy endpoints. This study is an extension of a Phase 1 study (NCT01775774) which reported results onto ClinicalTrials.gov in August 2017.
Clinical Discussion
Human mesenchymal stem cells are a promising area of clinical study. The first mesenchymal stem cell therapy recently gained approval from European regulators and the US FDA has a stated interest in "expediting the development of stem cell therapies proved to be safe and effective."Acute respiratory distress syndrome (ARDS) is an "acute inflammatory lung injury, often caused by infection…resulting in hypoxaemic respiratory failure." It is estimated that ARDS accounts for ~5% of all mechanically ventilated patients and 75% of all ARDS cases are categorized as "moderate or severe." A study of 459 ICUs across 50 countries found that ARDS criteria was met in 10.4% of all ICU admissions with 23.4% requiring mechanical ventilation. The unadjusted mortality rate was 35.5% in ICUs and 40% in hospitals. Estimated average daily ICU cost for an ARDS patient is $2,278-$3,518 in the US and £1738 in the UK with the mean societal cost of a UK ARDS patient at one year estimated at £44,077. It is imperative that the researchers fully share the results of research into this cutting edge therapy for a costly, and often deadly, disease.
Legislative Discussion
We intend that this series should occasionally shed light on interesting issues around transparency rules, and how registry data is used. You can read some general background about the FDA Amendments Act 2007—and why a trial is considered "due"—here and here.
This is the first trial in our Unreported Clinical Trial series that is not on a drug. It is important to note that the reporting requirements of the FDAAA 2007 extend beyond drug trials alone. When considering if trials that started prior to January 18, 2017 are covered by FDAAA 2007, the "PRS User Guide for ClinicalTrials.gov" includes the following intervention types: Drug, Device, Biological/Vaccine, Radiation, Genetic, Combination Product, or Diagnostic Test. This trial, on a stem cell based therapy, is a biological intervention: it is therefore covered under the FDAAA 2007 and required to report within one year of the primary completion date.
Conclusion
This unreported trial was sponsored by Dr. Michael Mattay of the University of California, San Francisco who also took responsibility for the trial entry. This study was conducted in collaboration with the National Heart, Lung, and Blood Institute (NHLBI), Massachusetts General Hospital, Stanford University, the University of Pittsburgh, and the University of Minnesota—Clinical and Translational Science Institute. We hope the investigators will share the results of this trial soon.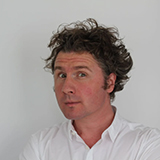 Ben Goldacre is a doctor, author, and director of the EBM DataLab at the University of Oxford. He co-founded the AllTrials campaign for trials transparency.
Competing interests: BG has received research funding from the Laura and John Arnold Foundation, the Wellcome Trust, the Oxford Biomedical Research Centre, the NHS National Institute for Health Research School of Primary Care Research, the Health Foundation, and the World Health Organization; he also receives personal income from speaking and writing for lay audiences on the misuse of science.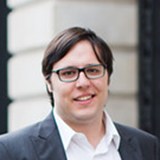 Nicholas J DeVito is a researcher at the EBM Datalab at the University of Oxford.
Competing interests: ND is employed on BG's LJAF grant.