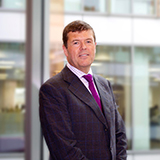 Jeremy Hunt remains at the helm of the Department of Health—an announcement that last week generated a largely predictable and mostly tribal response.
By making Hunt the secretary of state for health and social care, prime minister Theresa May has put a political premium on making progress on longstanding questions about how we pay for social care and reconciling the schism between social care and healthcare. But firstly the secretary of state and his new minister of state must grasp that social care is more than just speeding up hospital discharge.
A precondition of any reform of social care winning public support is that first the public must be told the truth. Care is not free and in England it never has been. We do not have a state funded system, we have a state subsidised safety net. While many of us are vaguely aware of this, most of us do nothing about it.
Last July, the Office for Budget Responsibility (OBR) pointed out in its Fiscal Risk report that increasing longevity and growing numbers of people living with long term health conditions are major drivers of care and support pressures.  
These pressures are unavoidable and costs will fall somewhere: either on families driven to breaking point or on an NHS overstretched by the want of options to prevent an admission or speed up a discharge.
Securing a long term political settlement that increases the amount of cash available for the state subsidised system, and which agrees how the risk of care costs is to be shared, is essential but not sufficient. What are we paying for?  A better funded status quo? The secretary of state must paint a compelling picture of what care and support in the 21st century should look like, and create a clear social contract.
No one should have to yield their autonomy just because they need help. Making lives meaningful, at any age, requires more imagination and invention than merely making services "safe."
The challenge of re-imagining care is not just about how we respond to increased longevity. We need to address the whole life course and identify opportunities to reduce risk factors that give rise to dependency and bolster those things that make us more resilient, in control, and socially connected.
Ageing is more than a physiological process, it is a state of mind. Negative attitudes towards ageing affect both physical and cognitive health in later life. The deep-seated individual and societal stigma that surrounds ageing also affects our willingness and ability to plan for and seek help in later life.  
A recently published study on predicting unmet social care needs found that a number of barriers prevent people from seeking help and reporting unmet need, including, a lack of planning ahead, not wanting to be a burden, the costs and perceived affordability of care, a lack of personalised information and advice, as well as difficulties accessing general sources of information, high levels of resilience and a desire to remain independent, and a lack of confidence to do things themselves.
The secretary of state must help create a new narrative for health, social care, and ageing that addresses these attitudes.
How do we accelerate the transition from a model of dependency care to a model that builds people's resilience and social connections? The Care Act 2014 provides a template. The act enshrined a new organising principle for adult social care—the promotion of individual wellbeing.  
Sometimes politics seems to be little more than finding someone to blame. It would be a mistake to build policy on the narrative that too many families and communities have passed their responsibilities for caring on to the state. Such claims are an affront to the country's six million informal carers. Change must be co-created, starting with what people, families, and communities can or could do, if they were enabled to.  
Long term solutions for a sustainable health and care system will not be found in tribal politics, they require openness and a willingness to work for a settlement that can stand the test of time.
Paul Burstow is Chair of the Social Care Institute for Excellence and an independent expert advisor to the Government on the forthcoming social care Green Paper. He served as Minister of State for Care and Support between 2010 and 2012.
Competing interests statement:
I do not believe that I have any competing interests however these roles might be relevant:
Chair, Social Care Institute for Excellence, Chair, Tavistock and Portman NHS FT, Professor of Mental Health Public Policy, University of Birmingham, Managing Director, Indy Associates.