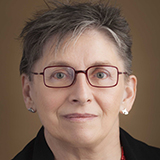 I was diagnosed with rheumatoid arthritis in the days before the internet, so I had to rely on magazines and newspaper articles as a back-up to the sparse information that my doctor provided.
Once I had a computer I enthusiastically joined patient support groups and used those that relied on research papers and information from valid scientific sources.
After the knowledge desert of my doctor's office, this access to what I thought of as "real" information was almost overwhelming. It seemed more real to me because it was concrete, in print, and static enough for me to absorb and look up what I didn't know. The doctors seemed to speak so fast when I did not know the terminology, and I couldn't remember most of what they said when the appointment was over. Some of the terminology scared me a bit, like "morbidity and mortality," so I searched a lot for the meaning of the terms that I did not understand.
Access to research papers often gave me the language I needed to refine my search terms, and gave me clues to follow.  
Sometimes I found the topics of research unfathomable—why would any researcher waste money and effort on researching a particular question that makes no sense to me as a patient? Or what was the rationale for the condescending tone towards patients that I seemed to detect? Or, is it valid to do a literature search back to the 1950s when the treatment in those days is now irrelevant?
And most of all, how could I, as a patient, gain access to the full paper? I decided early on that I could not afford to pay for them. If I purchased access to two papers a day on only 300 days a year it would cost me almost $20K per year. It will surprise no one that I don't have that extra money.
As we get closer to "patient-centered care" and "shared decision making" this unequal access to knowledge makes less and less sense. Decisions are now being made with patients. If patients are going to be partners on research teams or sitting at the table when health policy decisions are made, how can we do this from a position of strength? How can we put our experiential knowledge into context and make good use of it if we can't see the basic research to inform our opinions?
If we can't find a way to learn what we need to know, how we can be strong and confident? Patients don't want to sound naïve or stupid when asked for their viewpoints.
As an active and informed patient I have "graduated" and no longer concentrate on my own disease area. The patient voice and patient inclusion in research and governance is a major interest of patients and family members around the world and here again we have the same problem.
Patient engagement and patient and public involvement is a growing area of research and it is "all about us," yet often the research sits behind a paywall. This is all about patients and for the most part is being done and published without our participation, or behind closed doors. How can this be fair?
Annette McKinnon is a patient with chronic disease. Her experience has led her to be involved in trying to change healthcare so that the voice of the patient is included in decisions. She is a volunteer member of many groups and committees, and is a patient partner on several Canadian research teams.
Competing interests: AM is on the Steering Committee for the Canadian Arthritis Patient Alliance (CAPA) which receives funding from various pharmaceutical companies as unrestricted grants.