Medical students from around the world utter the Hippocratic Oath when graduating medical school as an age-old commitment to professionalism. Yet, much of what we are taught during medical school conflicts with the oath's focus on communication and shared-decision making. There is a hidden curriculum in medicine that encourages trainees to do extensive workups to demonstrate their knowledge and curiosity. Choosing Wisely campaigns, in Canada and around the world, are trying to change this and remind trainees that we commit to first doing no harm.
In Canada, the Canadian Federation of Medical Students (CFMS) and Fédération médicale étudiante du Québec (FMEQ), which together represent all medical students in Canada, committed to the campaign by developing a Choosing Wisely Canada (CWC) list for students and trainees. This list opened up the conversation of resource stewardship, encouraging us to demonstrate our knowledge by thinking twice before ordering a potentially unnecessary test. This evidence-based knowledge tool has provided utility in pre-clerkship case based learning tutorials and clinically in hospital.
As junior housestaff just beginning our clinical training, we are often told the importance of anticipating the staff's next move and planning appropriately. As such, it becomes normal practice to preemptively order "routine" tests and investigations to appease superiors. A striking example of this is the ordering of daily morning complete blood counts for stable patients that exhibit no clinical changes in their course in hospital. This ritualistic ordering of tests is an area where we have been able to utilize the Choosing Wisely list for students to challenge the status quo. When evaluating the clinical utility of a test in this way, we demonstrated critical reasoning that staff always appreciated and deemed appropriate. Nowadays, we often hear colleagues from all levels of training quoting CWC recommendations and soliciting conversations about unnecessary investigations. This feels like a revolution.
Medical students hold a unique position in being both involved in the delivery of healthcare through clinical learning, but also having opportunities through extra-curricular leadership to lead and build momentum on causes of shared importance. The generation of the list of things medical trainees should question introduced students to CWC recommendations and marked the beginning of further student leadership. STARS has helped spur local leadership to introduce resource stewardship across medical school curricula.
Each medical school curriculum is unique, and STARS students have helped advocate for local changes throughout the country. For example, at the University of Ottawa, where one of the authors (AM) is a student, a needs-based assessment was conducted amongst pre-clerkship students to determine their knowledge of resource stewardship and assess their perspectives on the subject. A majority of students were not familiar with CWC or its principles, but they appreciated the importance of resource stewardship in practice. A vast majority of students indicated that teaching on the subject should be mandatory. Case-based learning sessions, by enabling thorough small-group discussions about the appropriateness of tests and treatments in given clinical scenarios, were identified as the ideal time within the curriculum to integrate CWC principles.
As students, we see how CWC recommendations can be integrated into the classroom and our clinical rotations, as well as in national student leadership activities. A culture shift is needed, and student commitment is an essential ingredient to solicit change. As the next generation of healthcare providers, we have a responsibility towards the healthcare system in which we will be practising medicine to ensure appropriate use of resources. Our STARS are at the forefront of what will happen next.
See also: Learning how to choose wisely
Yaeesh Sardiwalla, BSc is a third-year medical student at Dalhousie University, the Canadian Federation of Medical Student's national representative to Choosing Wisely Canada and past chair of CWC at Dalhousie. Yaeesh attended the 2015 and presented at the 2017 STARS leadership summit.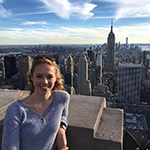 Anastasiya Muntyanu is a third year medical student at the University of Ottawa, 2017-2018 Canadian Federation of Medical Student's national representative to Choosing Wisely Canada, past STARS lead at University of Ottawa. Anastasiya attended the STARS leadership summit in 2015 and presented at the 2017 meeting.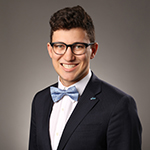 Olivier Fortin, MD is a first year resident in Pediatric neurology at McGill University and the past Fédération médicale étudiante du Québec national representative to Choosing Wisely Canada. Olivier presented at the 2017 STARS leadership summit and at the 2017 Preventing Overdiagnosis Conference.
Competing interests: None declared.
Acknowledgements: Thank you to Karen Born for her expertise reviewing this commentary and unwavering support for the STARS community.