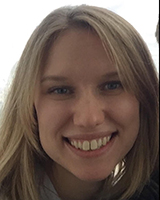 On 24 June 2017, the 24-floor Grenfell Tower, a social housing block in west London, was destroyed by a fire. Months later, its former residents are still having to deal with the consequences. Some are still living in hotels as they are waiting for new accommodation. Others are going through emotional turmoil as they attend funerals for those who died in the blaze. The highly visible ruin serves as a constant reminder of what happened. I work in a GP practice in the immediate neighbourhood, and my colleagues and I see many patients who have been affected by the catastrophic events.
The NHS West London Clinical Commissioning Group appealed to local GP surgeries to help implement a "Screen and Treat" programme to identify adults whose health has been affected by the fire and, in particular, those who may have developed post-traumatic stress disorder (PTSD). GPs were asked to screen a specified list of patients with physical long term conditions within a certain postcode and invite the patients who met certain criteria to attend a consultation.
The same screening tool was used after the London bombings in 2005, and it identified more people for referrals who had been affected by the traumatic events for referrals than the usual channels did. [1] The tool was received positively and is a good way of responding to the needs of people with experience of trauma and loss.
Every patient I have seen since the fire had a different story to tell. Some were in the tower at the time, were injured, and lost everything. Some were visiting family in the tower when the fire started. Others were living very close by and saw the whole event unfold, and now their houses are unsafe to inhabit.
The questions on the validated screening tool are difficult to ask and probably even more difficult to answer. "Did you think you were going to die that night" was one of toughest, whether people were crying or seemingly composed.
To some extent, going through the questionnaire felt like a tickbox exercise—ask the question, and see whether a patient scored "highly enough" to be referred. Many times I felt I was being insensitive, having to cut patients off when they were telling me about the horrors they had experienced and the flashbacks they were having.
But there were also patients who didn't say much—who were stoic and kept telling me they were strong. Was I right to keep delving? Questions such as "Did you think your friends and family would die or be injured?" may make patients feel worse, rather than help them.
Are these questions we should even be asking? Although some patients seemed to welcome the opportunity to unburden themselves and share their fears, others will understandably not want to be reminded of those moments.
Some patients said they weren't yet ready to talk and to call them back in a few months. Others rejected the offer of a consultation as coming too late—they were trying to move on. Most were grateful to have been invited to talk to a health professional as they felt "cared for." Those who did not want to talk sometimes opened up more than they had anticipated. My concerns are for those whom we missed—patients without long term physical conditions. The Screen and Treat programme is going to reach out to more people, but progress is slow.
Grenfell Tower is slowly being covered up, but let's hope that the needs of the residents are not covered up and that we can continue to identify and help those in need.
Clare Reeder is an Academic F2 in primary care at Imperial Trust. 
References:
Brewin CR, Scragg P, Robertson M, Thompson M, d'Ardenne P, Ehlers A, et al. (2008). Promoting mental health following the london bombings: a screen and treat approach. J. Trauma Stress 21, 3–8. 10.1002/jts.20310

Stein DJ, McLaughlin KA, Koenen KC, et al. DSM-5 and ICD-11 definitions of post-traumatic stress disorder: investigating "narrow" and "broad" approaches. 

Depression and anxiety

. 2014;31(6):494-505. doi:10.1002/da.22279.

Nakajima S, Masaya I, Akemi S, Takako K. Complicated grief in those bereaved by violent death: the effects of post-traumatic stress disorder on complicated grief. 

Dialogues in Clinical Neuroscience

. 2012;14(2):210-214.