We will all die one day, so let's try to make sense of it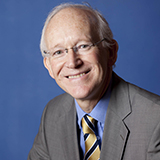 To boldly go…..
Death is the final frontier that we will all face. But sudden death is dying out, and dying nowadays takes longer, with a last phase of life giving us months or years to consider our fate. How we respond in that situation will have immense consequences on how we will die. If we consider that talking about dying is in itself negative or harmful to hope, we lose a great opportunity to get actively involved in planning what we want, and to bringing our own personal beliefs and assets, and our friends' resources to the table. If we hope against hope for a cure, we may receive treatment of doubtful or even no benefit for us. [1] We will also be less likely to receive comprehensive care that brings comfort and dignity, and miss the opportunity to influence and personalise our own dying. We will all die one day, so let's try to make sense of it.
The ability to make sense of stresses helps people cope and make life more manageable. This capability is applicable to the last phase of life, just as it is throughout life. The sociologist Antonovsky suggested that throughout life individuals can develop a set of resources which allow them to make sense of the stresses they encounter in daily life. [2] He called this ability a "sense of coherence," defining it as "the extent to which one has a feeling of confidence that the stimuli deriving from one's internal and external environments are structured, predictable and explicable, that one has the internal resources to meet the demands posed by these stimuli and, that these demands are seen as challenges, worthy of investment and engagement."
Life's last months, weeks, days, and hours are worthy of investment and engagement so that individuals and communities do not fear death, but can find their own sense of coherence and meaning in it. This will result in positive outcomes for individuals, health and social care, and communities. Health promoting palliative care encourages an assets approach to dying by looking to encourage local communities to be active in helping people live well right to the end of their lives. [3]
This contrasts with the seventh and final age of man from As You Like It. Shakespeare depicts the final age as one defined by deficits: "Sans teeth, sans eyes, sans taste, sans everything." In contrast, the apostle Paul advocates that suffering and dying can bring endurance, and that endurance can lead to character development and hope for individuals and communities. [4] Realising assets such as personal faith, be it religious or secular, and various other individual and community resources to consider our destiny will allow us to shape and personalise our own dying. Failing to utilise these assets, we lose a great opportunity to maximise our quality and purpose of life unto the very moment of death.
To support people to boldly face the final frontier, a group of family doctors from the European Association of Palliative Care has produced a video entitled "Living and dying well". It is a sequel to a BMJ analysis and a brief video for health professionals explaining the rationale for early palliative care for people with all progressive illnesses. This new four minute video seeks to explain to individuals and community groups what the last phase of life is likely to look like for people with different illnesses, and thus how to plan to make the best of it. Feel free to share this with patients, family, and friends. It is being produced in different languages to help us all navigate our passage to the final frontier as safely as possible.
The authors are leading members of the European Association of Palliative Care from Scotland, France and Spain. They call for people to actively plan for their last stage of life in good time and then get on with living.
Scott A Murray, St. Columba's Hospice Chair of Primary Palliative Care, The Usher Institute of Population Health Sciences and Informatics, University of Edinburgh, Medical School, Teviot Place, Edinburgh, EH8 9AG.
Jordi Amblàs-Novellas, Chair and Department of Palliative Care, University of Vic, Francesc Pla "El Vigatà", 1. 08500 Vic, Barcelona, Spain.
Sebastien Moine, PhD Candidate, Health Education and Practices Laboratory, EA 3412, University of Paris 13, Bobigny, France.
Kirsty Boyd, Honorary Clinical Senior Lecturer, The Usher Institute of Population Health Sciences and Informatics, University of Edinburgh, Medical School, Teviot Place, Edinburgh, EH8 9AG.
Competing interests: None declared.
References:
Davis C, Naci H, Gurpinar E, Poplavska E, Pinto A & Aggarwal A. Availability of evidence of benefits on overall survival and quality of life of cancer drugs approved by European Medicines Agency: retrospective cohort study of drug approvals 2009-13.

BMJ

2017; 359: j4530.

Bengt Lindström and Monica Eriksson,

"Contextualizing salutogenesis and Antonovsky in public health development"

,

Health Promotion International

, volume 21, pages 238-244, 2006.

Kellehear A, Health Promoting Palliative Care, Oxford University Press, 1999.

Romans 5:3-4.  The Holy Bible, New International Version (NIV).