Public health precautionary strategies are needed at national and local level to protect populations from harm from gambling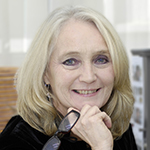 Records show that the Chinese were playing a game of chance using tiles—a precursor to Mah Jong—as early as 2300 BC and the ancient Greeks played dice games. Gambling has long been the subject of historical studies, novels, and films. Yet the contrasting images of glamour and of destitution mirror the complex attitudes, moral objections, and anxiety associated with gambling and the problem of protecting society from harm. Gambling has not received as much attention as it deserves as a public health issue, and the financial, social, and health costs of gambling are poorly understood. [1] Some early puritan settlers to the US banned gambling outright in their new settlements. Mao Tse Tung also banned gambling in China, and current Chinese law bans all sports betting except in the form of the government-run Sports Lotteries. [2] In the UK the National Lottery was introduced in 1994 and contributes both to taxes and to good causes. The Gambling Act 2005 recognised gambling (gaming, betting, taking part in a lottery) as a legitimate leisure pursuit, but also sets as a statutory objective the protection of vulnerable people, including children, from harm or exploitation [3].
The word gambling comes from an obsolete early 18th century word "gamel" meaning "play games." [4] As such, it implies fun and positive benefit to well being. Around half the public gamble, 68% in Scotland according to national health surveys.[5] Bingo in a lunch club for older people can positively promote health and reduce isolation.
But at what point does gambling become problematic, not only to individuals, but also to society? And since many problem gamblers are at risk of significant health and social problems such as mental illness, drug and alcohol misuse, relationship breakdown, criminal activity, and financial difficulties, what role does gambling play as a co-factor in health inequalities? [6] Studies in Canada have found that the relationship between problem gambling and poverty can be complicated by experiences of homelessness, trauma, violence, mental illness, and substance use, and that the poorer the neighborhood, the higher the risk for problem gambling. [7]
The Gambling Commission (GC) publishes data on a regular basis so we know that 48% of the population in the UK gambled in the four weeks before the survey was conducted in 2015, and 63% in the year before. It also shows that men gamble more often than women, and that online gambling is increasing, particularly among younger people. [8]  Using the Problem Gambling Severity Index, [9] the estimated number of problem gamblers (defined as gambling to a degree that compromises, disrupts or damages family, personal, or recreational pursuits) is 0.7% of the population, with 5.5% of over 16 year olds defined as at risk, again, more men than women. But this estimate comes with the health warning that due to the methodology, it should not be considered the commission's comprehensive estimate of problem gambling rates in Great Britain.
These numbers are therefore probably an underestimate of the health burden associated with gambling, not least because research shows vulnerable groups are at greater risk and turning to gambling may end up compounding their problems. The contribution of gambling as a co-factor to the growing health inequalities often goes unrecognised, maybe because public health researchers and policy makers have yet to frame the questions to provide the evidence or action.
And it may well be that with the greater numbers engaged in online gambling, the risks of health related harm will grow, particularly amongst younger people. The recent GC survey found an increase in students who gamble, with 2 out of 3 gambling, many online. [10] This finding stimulated the GC to produce advice to universities encouraging them to provide information and support about potential gambling related harm to their students, much as they do for drugs, alcohol, and safer sex. The message is that despite the enjoyment of gambling there are also the risks of debt, time away from lectures, and potentially a longer term addiction problem. While this initiative begs the question about whether the health system is able to respond effectively, it opens the door for greater understanding and awareness. And what of the future? As recently as 14 September the House of Lords debated social responsibilities of the industry to protect children from gambling advertising. [11] Not only is the online gaming sector growing, but other possibilities, such as gambling in virtual reality may emerge, underscoring the need for a strategic approach to reducing gambling related harm. The Department for Digital, Culture, Media and Sport are reviewing regulations to  minimize potential harms to children and looking at what social responsibility measures should apply within the gambling industry.
The public health community needs to increase its understanding of gambling. A broad range of public health precautionary strategies are needed at national and local level to protect populations from harm, to provide appropriate services, and support those with health related problems, reaching not just the individuals themselves who are most at risk, but also their families and communities, who are often among the most vulnerable and socially deprived. [12]
Evidence based policy development is needed to ensure a precautionary population based approach which balances the social benefits against gambling related harms.
Sian Griffiths, Emeritus Professor, Chinese University of Hong Kong. Institute of Global Health Innovation, Imperial College London.
Declaration of interest: Associate Board member/Interim deputy Chair, PHE Trustee, GambleAware Trustee, Royal Society of Public Health. 
References:
1.Lancet vol 390 no 10098 p913 Sept 2 2017
2. http://www.insideworldfootball.com/2016/08/02/news-analysis-chinas-ban-betting-lose-lose-solution/
3. https://www.legislation.gov.uk/ukpga/2005/19/section/
4.https://en.oxforddictionaries.com/definition/gamble
5. Gambling Behaviour in Great Britain . http://www.gamblingcommission.gov.uk/PDF/survey-data/Gambling-behaviour-in-Great-Britain-2015.pdf
6. Public health impacts of gambling: a summary of the evidence, Helen Cruickshank and Dr Marie Casey, March 2013. http://www.publichealth.southampton.gov.uk/Images/Public%20Health%20Impacts%20of%20Gambling_v2_mar13.pdf]
7. http://www.buffalo.edu/news/releases/2014/01/001.html
8.http://www.gamblingcommission.gov.uk/news-action-and-statistics/news/2017/New-research-shows-almost-half-of-people-in-Britain-gamble.aspx
9. Ferris, J., & Wynne, H. (2001). The Canadian problem gambling index: Final report. Submitted for the Canadian Centre onSubstance Abuse.
10.http://www.gamblingcommission.gov.uk/news-action-and-statistics/news/2017/Commission-raises-awareness-of-potential-risks-for-students-who-gamble.aspx
11.https://hansard.parliament.uk/Lords/2017-09-14/debates/CA0E9F0F-5C0A-4D9C-8324-6975264173D1/ChildrenGamblingAdvertisements].
12.http://www.rgsb.org.uk/PDF/Gambling-related-harm-as-a-public-health-issue-December-2016.pdf