Richard Lehman reviews the latest research in the top medical journals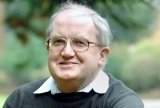 NEJM  10 Aug 2017  Vol 377
EBV DNA for detecting nasopharyngeal cancer
In the days when I wrote short, to-the-point referral letters, I sent one to the local ENT clinic. "This 52-year old gentleman from Hong Kong complains of persistent blockage of his L nostril and has the appearance of L glue ear." This sentence was later used as a teaching slide for ENT trainees because it provides an instant presumptive diagnosis of nasopharyngeal carcinoma, which is endemic in Hong Kong and particularly affects men of middle age. I had no idea about that, and sadly this lovely man died two years later. The condition is characterised by the persistent appearance DNA fragments in the blood from a virus co-discovered by B.G. Achong. Have you heard of him? He was a Trinidadian pathologist of Chinese descent who investigated the virus responsible for Burkitt's lymphoma. But his name seems to be as forgotten in Chinese lands as elsewhere. We all call this virus Epstein-Barr, after its other two discoverers. Not fair at all.
All this is by way of preamble to a study that used two measurements of plasma Achong virus as a screening test for nasopharyngeal carcinoma in ethnically Chinese men living in Hong Kong aged 40 to 62 years. It worked pretty well. Of 20,174 men eligible, 309 had persistently positive results for Achong/EBV DNA. In these, 34 were found to have nasopharyngeal carcinoma, mostly at a curable early stage, and almost all detected by simple nasolaryngoscopy rather than MRI scanning. Although a screening sceptic, I am mildly impressed.
Migraine
Why do so many people get a mystifying, disabling, painful and recurrent disturbance of their central nervous system? You'd have thought that it would be entirely counter-evolutionary, but instead it seems particularly common in the highest-performing people (including Charles Darwin himself). Here's a pretty good summary for clinicians. With a potential market of about a sixth of the human race, drug developers are quite active in the migraine market: inevitably there are mabs on the way. "Monoclonal antibodies to calcitonin gene-related peptide or its receptor have shown consistent efficacy as preventive therapies for migraine in multiple large phase 2 and phase 3 clinical trials" we are told. Start saving now.
JAMA  8 Aug 2017  Vol 318
Things that don't work
In this summer vacation issue, JAMA ticks off a number of good ideas that have failed:
Improvising music for autistic spectrum disorder
Riffing along with other children making music seems bound to help those with autistic spectrum disorder. After all, music is an earlier and deeper kind of communication than words. But alas, in a randomised trial, it made no difference to an autistic behaviour score at five months.
Cerebral protection devices during aortic valve surgery
When replacing the aortic valve, it's of paramount importance not to let bits of clot shoot up into the cerebral circulation. You can do this by means of a filter or a clot-suction device. But actually if you use nothing the results are just the same, according to this randomised trial.
Azithromycin after stem-cell transplantation
Azithromycin is a wonder antibiotic that hangs around in the circulation and protects the lungs from bacterial infection. In a situation of immunosuppression like allogeneic stem-cell transplantation for haematological malignancy, you'd expect it to improve airflow decline-free survival. But in this randomised trial it worsened it, leading to premature termination.
Levosimendan for low cardiac output after CABG
Inotropic drugs are horse-floggers. By applying a whip to the myocytes, they make the heart beat harder for a while, but ultimately the poor animal collapses sooner. There was some reason to hope that this might not apply in the special situation of low cardiac output following coronary artery bypass surgery. They tried levosimendan, but alas, "compared with placebo [it] did not result in a significant difference in the composite end point of prolonged catecholamine infusion, use of left ventricular mechanical assist device, or renal replacement therapy."
JAMA Intern Med  Aug 2017
Sharing understanding with patients
A high proportion of you spend your working lives trying to address the needs of patients by sharing their understanding of how medicine can or cannot help them. The Sharing Medicine series aims to set out some ideas that might help you do this better. In this latest short article, Neal Maskrey and Andrea Gordon show deep insight into what sharing understanding with others really means.
The Lancet12 Aug 2017  Vol 390
Flu vaccination by patch
When I saw an editorial on The Lancet website called "Influenza vaccine: going through a sticky patch," I was expecting something controversial. But no, it was just a pun, almost bad enough to be one of my own. There are now actual sticky patches which contain inactivated influenza together with microneedles that get it through the skin. They will keep for one year at 40°C and generate no sharp waste, and can easily be self-administered. They are also highly immunogenic, according to a randomised, partly blinded, placebo-controlled, phase 1 trial.
The trial was publicly funded by the US National Institutes of Health. But three of the authors are inventors on licensed patents and have ownership interest in companies developing microneedle products, and are also employees of Micron Biomedical. I don't think I've come across this model before. Does it mean that if this vaccine is developed commercially, the NIH will recover the costs of this trial and receive a proportion of the profits from its sale?
Exenatide for Parkinson's
Exenatide is familiar as a glucagon-like peptide-1 (GLP-1) receptor agonist which reduces blood glucose in diabetes. In this trial, it was given to 31 patients with Parkinson's disease for 60 weeks, while 29 were given placebo injections. There is a small difference in the Movement Disorders Society Unified Parkinson's Disease Rating Scale (MDS-UPDRS) motor subscale (part 3) in favour of the active drug.
"Whether exenatide affects the underlying disease pathophysiology or simply induces long-lasting symptomatic effects is uncertain. Exenatide represents a major new avenue for investigation in Parkinson's disease, and effects on everyday symptoms should be examined in longer-term trials." Call me mean, but I'm not entirely convinced by the "major new avenue" bit.
Plant of the Week: Anemone x hybrida  "Pretty Lady Emily"
The Japanese anemones are great mainstays of the late summer garden, bulking up and growing higher each year with abundant stems carrying pink or white flowers from late July to October. We used to have trouble growing them in our limy clay, but as the soil has improved over 20 years, so the Japanese anemones have come into their stride and have now become almost too vigorous at a metre and a half tall and wide.
Fortunately a certain gentleman called Yoshohiro Kanazawa anticipated a market for smaller hybrids, and sent a series called Pretty Ladies to the West about ten years ago. They are still uncommon in nurseries but well worth the trouble of finding. Pretty Lady Susan is a form with single petals of deep pink, not altogether happy in combination with its bright yellow anthers. Pretty Lady Emily is a pink double which fades over a few days and to our eyes looks a bit better. Pretty Lady Maria is a safe single white. All are easy to grow and need less than half a metre.