Advocacy by health professionals could help stop the arms trade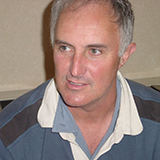 Discussions about how to prevent the worsening acts of global terrorism continue. However, as recent events such as the terrorist attack on London Bridge and Manchester Arena show, current measures are largely ineffective. The actions of individuals willing to kill themselves by perpetrating such acts of terrorism have created an almost impossible barrier to effective security. Most terrorist acts cause the death and injury of civilians.
The effects of armed conflict and the international arms trade on the health of civilians has been widely discussed in medical journals, but little changes, except perhaps the increased effectiveness of traded weapons in killing and injuring the greatest number of people (mostly civilians).  In recent years the increased targeting of healthcare workers and facilities by armed factions using both legally and illegally bought weapons has been well documented.
On a recent visit to Saudi Arabia, the US President Donald Trump secured a sale involving major weapons worth US$110 billion, he said: "One of the things that we will discuss is the purchase of lots of beautiful military equipment because nobody makes it like the United States. And for us that means jobs, and it also means frankly great security back here, which we want."
This inappropriate description of weapons neglects to refer to the effect that these weapons have on civilians in countries such as Yemen, where currently there are hundreds of thousands of starving children, where health facilities and hospitals have been directly targeted and are hardly functioning, where there is now a massive cholera outbreak, and where unimaginable suffering is currently happening on a daily basis.
It is perhaps unsurprising that the "war on terror" is being lost by rich countries who parade certain human rights values, but by selling weapons allow these values to be ignored in the pursuit of money and power.
I have worked in the war zones of Pakistan and Afghanistan for more than 20 years and local health workers have frequently informed me that the sale of arms by the USA, UK, and other European countries to potentially fragile countries, particularly in the Middle East and South Asia, has created resentment and concern. Whilst a direct link between some of the acts of terrorism committed against Western countries and the lucrative arms trade can never be proven, it is plausible that it could be one of the responsible factors.
According to the latest data from the Stockholm International Peace Research Institute (SIPRI), the USA was the largest exporter of major conventional weapons in the period 2011-15, accounting for 33% of the global volume of weapons sold. The Middle East was the main destination of US weapons, accounting for 41% of US arms exports. In SIPRI's latest data, in 2014, the global sale of US and UK major conventional weapons amounted to US$ 218 billion and US$ 42 billion respectively.
The Norwegian Initiative on Small Arms Transfers (NISAT) describes the role of small arms and light weapons in armed violence. Their analyses show that rich countries lead the world in exporting these weapons to fragile states and often to both sides in individual conflicts. With regard to the export of only one category of small arms, namely "bombs, grenades, ammunition, mines and others," in 2015 the UK and the US exported US$48.5 million and US$901.3 million worth of such weapons respectively to Middle Eastern countries. And both the UK and USA exported such weapons to Israel as well as to Israel's potential enemies in the region.
It is not wrong, in my opinion, for countries to make weapons purely for their own defence. However, I think that the sale of weapons to other countries where armed conflict is already ongoing or where the potential for conflict is likely, in order to make vast amounts of money, is immoral, unacceptable, and inevitably will lead to dangerous reactions, one of which might be acts of terrorism. The problem, however, is that politicians fear that they will not be re-elected if they stop arms trading, even though most of the profit doesn't benefit their country, but rather the rich and powerful shareholders of the companies who make them and their employees.
Health professionals witness at first hand the appalling injuries and suffering created by "beautiful military equipment." Advocacy by them to help stop the arms trade might have some influence on the politicians involved in this lucrative business. A decision by rich countries to cease arms trading could help to reduce radicalization and terrorism in countries suffering the consequences of armed conflict. This is surely worth considering as a matter of urgency, alongside enhanced security activity and other measures.
David Southall is a paediatrician who is an expert in international maternal and child hospital healthcare. He has written extensively in medical journals about the adverse effects of the arms trade on resource poor countries. He founded the charity Maternal and Childhealth Advocacy International in 1995.
Competing interests: I am the unpaid medical director of the international medical charity Maternal and Childhealth Advocacy International (MCAI). I am a founding member of The Safeguarding Health in Conflict Coalition. I am also a founding member of the International Health Protection Initiative (IHPI)