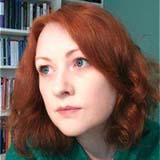 On 13 March 2017, the House of Commons voted by 172 to 142 in favour of a second reading for the Reproductive Health (Access to Terminations) Bill. The bill, introduced by Diana Johnson MP, would decriminalise abortion until the end of the 24th week of pregnancy, meaning that abortion could be performed until the end of the 24th week of pregnancy without the need to satisfy any statutory grounds, or to obtain two doctors' authorisation. Many campaigners see this bill as a first step toward the longer-term goal of fully decriminalising abortion. [1]
The prospect of decriminalisation raises a number of interesting and important issues, including an issue which has been neglected in the debates over decriminalisation so far, namely what any change in the law might mean for the right of health professionals to withdraw from participation in abortion on grounds of conscience, under section 4 of the Abortion Act 1967.
In the case of Greater Glasgow Health Board v Doogan, [2] the UK Supreme Court decided that section 4 only covered "direct" participation in the course of action which "begins with the administration of the drugs designed to induce labour and normally ends with the ending of the pregnancy by delivery of the foetus, placenta and membrane." [3] Speculating about what "must" have been in Parliament's contemplation at the time of the passing of the Act, the court held that there is no right to opt out of "indirect" participation (such as "delegation, supervision and support" in relation to abortion) on grounds of conscience. It also confirmed that the statutory conscience right offers no protection to general practitioners; what legal protection they have, they have under the terms of the GP contract with the NHS. Although this means that GPs conscience rights will be unaffected by any decriminalisation process, it also means that they have no statutory conscience rights at all and could be left without any protection were the terms of the GP contract to change.
There is ongoing academic debate about whether individual conscience should be accommodated at all in the healthcare context. [4] When the law does decide to provide for it, however (as it does in the case of abortion), the provision should be interpreted in a manner consistent with its purpose. The purpose of a conscience clause is to protect individuals from sharing in moral responsibility for an outcome that they regard as seriously immoral. Those who help to arrange for something to happen, or who support and facilitate it in necessary but "indirect" ways, share in the responsibility (credit or blame, depending on one's view) for the outcome. Thus, a fit-for-purpose conscience clause must protect those who regard abortion as serious wrongdoing from participating in it indirectly (so it must cover senior midwives and GPs); restricting protection to those immediately involved defeats the purpose.
Weakened as it is by the Supreme Court's decision, section 4 remains a vital lifeline for those whose roles it does cover. Moves to decriminalise abortion have the potential to restrict conscience rights much more severely, however. Section 4 provides that "no person shall be under any duty…to participate in any treatment authorised by this Act to which he has a conscientious objection" (my emphasis). In Doogan, the court held that "treatment authorised by this Act" means treatment "made lawful by" the Act. [5] If abortion were decriminalised, the 1967 Act would no longer be "making abortion lawful" (either at all, or until the end of the 24th week, depending on the scale of the decriminalisation), and it could be argued, following the reasoning in Doogan, that the section 4 conscience right no longer applied to recently-decriminalised abortion. If that argument succeeded, individual professionals could no longer rely on the protection of section 4 in the overwhelming majority of abortions (and perhaps even all abortions).
Influential supporters of decriminalisation, like Ann Furedi (CEO of Bpas) and Professor Sally Sheldon, have indicated their support for accommodating conscientious objection. [6,7] To ensure that any liberalisation of abortion law does not have the unintended side effect of depriving professionals of their conscience rights, it is imperative that a meaningful conscience provision be added to Johnson's Bill if it progresses beyond the second reading, and to any subsequent bill seeking to decriminalise abortion. In my view, such a clause ought also to put GPs' protection on a statutory footing.
Mary Neal is a senior lecturer in law at the University of Strathclyde in Glasgow, researching and teaching medical law and ethics with a particular focus on beginning and end of life issues and rights of conscientious objection. She is a current member of the BMA Medical Ethics Committee.
Competing interests: None declared. 
References:
[1] For example, the 'We Trust Women' campaign, which supports this Bill, seeks full decriminalisation: http://www.wetrustwomen.org.uk/about-the-campaign/ accessed on 20/03/2017
[2] [2014] UKSC 68
[3] [2014] UKSC 68, paragraph 34
[4] For a range of views, see the following special issues: Bioethics (Volume 28, Issue 1, January 2014); Medical Law Review (Volume 23 Issue 2, May 2015); Cambridge Quarterly of Healthcare Ethics (Volume 26 Issue 1, January 2017); and Journal of Medical Ethics (Volume 43 Issue 4, April 2017).
[5] Greater Glasgow Health Board v Doogan [2014] UKSC 68, paragraph 38
[6] A Furedi, 'We support a woman's choice of abortion: but should doctors have the right to choose too?' Lawyers For Choice Blog, 25 July 2016, https://lawyersforchoice.wordpress.com/ accessed on 20/03/2017
[7] S Sheldon, 'The Decriminalisation of Abortion: An Argument for Modernisation', Oxford Journal of Legal Studies (2016) 36 (2): 334-365, 361  https://academic.oup.com/ojls/article-lookup/doi/10.1093/ojls/gqv026 accessed on 20/03/2017