William Faulkner wrote, "We must be free not because we claim freedom, but because we practise it." Such freedom cannot be better encapsulated than by the herculean health workers in the midst of the Syrian tragedy, risking and even sacrificing their lives to limit bloodshed.
In this ambiguous conflict, woven with persecution and the complexity of splinter groups, certain statistics pierce through political fog. From the period between January 2015 to December 2016, the Syrian Observatory for Human Rights estimated that 49 742 people were killed in the conflict—of which 13 617 were civilians and 2885 children.
Statistics rarely move readers. Nevertheless, pinpointing a region's plunge from civilization to barbarism is essential to potential resolution. Those at hand are a stark reminder of the incomprehensibility of globally televised inhumanity. Physicians for Human Rights (PHR) marked in 2015 the deaths of 700 medical personnel—either shot, tortured to death, or otherwise killed—since the start of the conflict. In addition, 95% of doctors in Aleppo—the Mesopotamian city marking the start of the ancient Silk Road—had either been displaced, captured, or killed.
At any given time, it is estimated that there are only 37 to 50 physicians working in Aleppo, providing care to
300 000 people. Many of them work temporarily, moving to and from the safety of bordering Turkey. Nevertheless, some stayed, choosing fight rather than flight. In makeshift hospitals under constant threat from airstrikes and shrapnel filled barrel bombs, workers in a multitude of healthcare professions treat patients brought in from all over the city.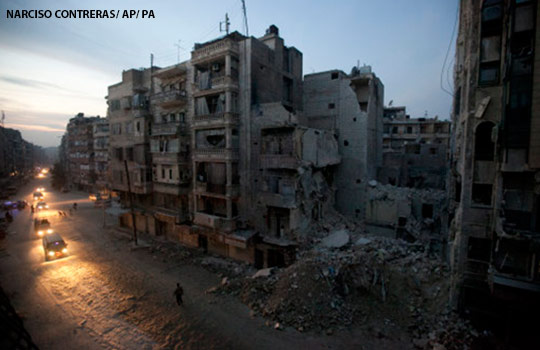 In July 2012 something changed: the Syrian government started targeting hospitals. This has been widely reported. The epicentres of pre-conflict healthcare were flattened while makeshift solutions, such as the Dar al-Shifa Hospital in eastern Aleppo, were aerially bombarded. In November 2016, MSF reported an attack on the only paediatric facility left in Aleppo. A similar attack in July killed four babies dependent on incubation. The rest were rushed to the basement, leaving behind the incubators responsible for keeping them alive. In addition to horrific mortality, the psychological trauma, from over three million children displaced by war, should not be forgotten.
Yet care continues. An alarm based system was adopted in hospitals for when helicopters were spotted nearby. This allowed for a two minute warning before an inevitable cascade of bombs. Warplanes, however, were too fast to be caught by this warning system. Other rudimentary tactics that have been implemented, such as the switching off of all lights during the night, were akin to those used in the Blitz of World War II; calling to mind Dylan Thomas's famous poem "Do not go gentle into that good night / Rage, rage against the dying of the light."
Help has been forthcoming; donations of portable equipment, such as ultrasound machines, and the implementation of novel "virtual wards" allow experts to provide diagnostic and practical help to colleagues in Syria. Aid is exemplified by David Nott, the British vascular surgeon. In addition to travelling to Syria to operate, he also provides intraoperative tele-assistance to surgeons and established a foundation that helps run courses to better train conflict surgeons (integrating novel skills, such as the ability to safely conduct a caesarean section regardless of surgical specialty).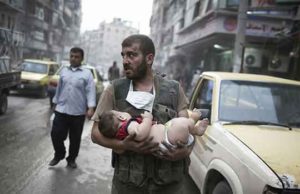 Internal organisations like the heroic White Helmets—unarmed local volunteers of self-confessed "bakers, tailors, engineers, pharmacists, students, and many more"—provide lifesaving medical aid and rescue support. International humanitarianism is led by charities such as Médecins Sans Frontières and Save the Children.
"How dreadful the knowledge of the truth can be when there's no help in truth," quipped Sophocles in 429 BC.
The tragedies of Sophocles are known for embracing fatalism—the philosophy defined by characters being powerless to change their fate because actions are predetermined. Such cynically passive thinking is coupled with America's recent shift towards isolationist foreign policies—manifesting in the inhumane suspension of refugee resettlement.
Let us embark on the opposite course. Pay attention to global events, support humanitarian aid, and demand empathic policy change. The defenceless and defenders are dying in Syria at an alarming rate. The least we can do is persist. Fatalism has no place in this tragedy.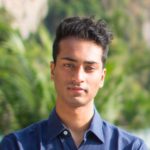 Salil Patel is a medical student currently studying for a master's degree in neuroscience at Keble College, University of Oxford. He was working as a spinal surgery research fellow at the Royal Devon and Exeter Hospital and is passionate about improving access to surgical care worldwide.

Competing interests: None declared.