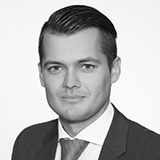 At a recent conference organized by POLA (Lithuanian Cancer Patient Coalition), I shared my insights regarding corruption in Lithuanian healthcare system.
Due to the complexity of the issue, the main question that I raised during the conference was—how can you fight corruption in the Lithuanian healthcare system and where should you start?
There is no doubt that bribery and corruption is an ongoing challenge for all states, governmental institutions, and companies specializing in this industry. However, to avoid unnecessary generalizations, what is the situation in Lithuania like?
Annual corruption studies performed on a national level show that corruption in the Lithuanian healthcare sector was among the top three most corrupt sectors during 2010-2015 period. Despite attempts to change this, we have not made much progress.
The anti-corruption strategy for 2015-2020 acknowledges this fact and places healthcare as one of the key priorities to be tackled in Lithuania. The strategy itself has more than 88 measures to fight corruption in the Lithuanian healthcare system—they concentrate on better corruption risk analysis, education, and better cooperation between different state institutions.
However, most of the measures outlined in the strategy are focused on small-scale issues (e.g. centralized procurement of washing powder) and are not related to corruption prevention per se. The programme itself is process-oriented (e.g. preparation of proposals and studies) rather than working towards a clearly defined metric-based outcome.
In light of increasing enforcement all over the globe, the most interesting fact is that you would not find a single fraud-related audit planned to be carried out in any of the healthcare organizations, nor in the most sensitive areas such as public procurement, analysis of potential conflicts of interests, or distribution of funds and sponsorship.
Complex challenges require collective action
Another question to be raised is—who is actually responsible for the fight against corruption and fraud in healthcare sector?
Most healthcare and government institutions would unanimously state that this is the role of the national anti-corruption agency. But is that really so? Can you expect (hoping for the real results) that a single institution would have the capacity and resources to solve such a complex challenge?
As outlined above, the healthcare sector encompasses both public institutions and private companies, governmental bodies, and many other actors. Moreover, the responsibility to tackle different challenges (e.g. bribery, public procurement fraud, a lack of trust, and price manipulation, and more) are scattered around between different supervisory bodies such as the national anti-corruption agency, national competition council, state procurement office and many others. Thus, the need for better coordination of enforcement activities and better control is clear.
Interestingly, the results of the recent EY global fraud survey shows that authorities are increasingly emphasizing the need and importance of taking a proactive approach to preventing bribery and corruption, including having the necessary and adequate procedures and internal controls in place. However, most of the surveyed life sciences companies (86%) have an anti-bribery/anti-corruption policy and code of conduct in place, but only over a third (38%) have seen employees penalized for breaching policies. This also shows that corruption can never be tackled by the efforts of the state alone. The need for better self-regulation and internal control mechanisms inside the companies is also critical.
The EY survey also shows that 15% of respondents in the life sciences sector believe it is common practice to use bribery in order to win contracts. This is higher than any other industry sector polled in the survey and could be linked to the recent global and local enforcement actions focusing on the life sciences sector. The survey reveals that 19% could justify offering entertainment to win business in an economic downturn, and over one-third (38%) could justify unethical behavior to meet financial targets.
Of particular concern is that many respondents in the survey who are CFOs and finance team members—individuals with key roles in protecting companies from risk—are more willing to justify unethical conduct in comparison to members of the sales team. It may be that, in the life sciences sector, this is a reflection of value-based pricing models and expiring patents which are increasing the pressure on margins and incentivizing executives in the finance department to act unethically.
The survey emphasizes that the conduct of individual executives is clearly in the spotlight, with 86% of all life sciences respondents (83% across all sectors) agreeing that prosecuting individual executives will help to deter fraud, bribery, and corruption. It will be interesting to see if an increased focus on individual accountability will result in an uplift in the willingness of organizations to penalize employees for policy breaches.
Whistleblowers are often a critical source of information to identify alleged misconduct. While 62% of life sciences companies (55% across all sectors) have whistleblowing hotlines in place, companies should not assume that such mechanisms are always effective. Beyond fear for personal safety, the survey reveals other barriers to using this channel. Fifteen percent of respondents in the life sciences field have indicated loyalty to the company and 14% listed that loyalty to their colleagues are deterrents to blowing the whistle.
Critical aspects to consider in future
As stated above, we do see that the issue of fraud and corruption in the Lithuanian healthcare sector has received the attention of patients, companies, and the newly formed government. So what are the main aspects to consider in order for this to be a success?
Firstly, regulations:
Legislation and self-regulation should enhance transparency, pay specific attention to the management of conflicts of interest (both in public and private sector institutions), and be focused on both prevention and effective detection of corruption.
Secondly, enforcement:
Strengthening enforcement of criminal laws, including both individuals and entities is a clear trend in the developed world. It should also become a priority for Lithuania that all parties involved in cases of alleged bribery and corruption should fall under investigation, and that they could not escape regulatory rules when acting in a personal capacity.
Finally, data analytics:
Lithuania is a very digitalized country. However, we still do not use accessible data to its full extent. Increased focus on using data that we collect for monitoring processes, and using it smartly in an automated or semi-automated way to detect "red flags," could help national supervisory bodies, and also the executives of companies working in healthcare and life science industries to identify the most sensitive areas of their activities.
Liudas Jurkonis is an executive director and leader of fraud investigation and dispute service (FIDS) for the Baltic States, with more than 12 years experience in fraud investigation, fraud risk management and internal control areas. He is also a PhD candidate and a lecturer in Vilnius University Institute of International Relations and Political Science, as well as a member of OECD Anti-Corruption Network for Eastern Europe and Central Asia.
Competing interests: None declared.