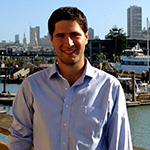 Donald J Trump is now the 45th president of the United States of America. I've just returned from a trip to the Middle East where everywhere I went I heard folks talking about the impact of the new administration on US foreign policy (particularly in relation to the Israel-Palestine conflict)—there is indeed a great deal of uncertainty across the world.
One of the greatest areas of uncertainty in the US at the moment, however, relates to Trump's inconsistent rhetoric on US healthcare policy. In this article, I will touch on two areas to keep an eye on in the coming days and weeks: Trump's efforts to repeal "Obamacare" and Trump's plans to negotiate more reasonable drug prices.
Obamacare: repeal and replace? Repeal and wait? Repeal and hope?
Trump's campaign included a promise that "on day one of the Trump Administration, we will ask Congress to immediately deliver a full repeal of Obamacare." Shortly after winning the election in November, however, he backtracked somewhat by declaring his intention to keep two aspects of President Obama's signature healthcare reform. These included allowing children to remain on their parents' health insurance up to the age of 26 and maintaining the requirement for health insurance coverage irrespective of an applicant's medical history—so called guaranteed issue. However, the only way in which insurance companies are able to afford these two provisions is through another essential tenet of Obamacare—the requirement for all Americans to purchase insurance. Since Trump wants to dismantle this part of the law, it is difficult to see how this would work.
Democrats have in recent days focused their campaigns on what they see as Trump's dangerous healthcare agenda by demanding that Trump and his Republican Congress do not repeal Obamacare without replacing it with something new at the same time. Given that there have been at least eight substantive replacement packages put forward by Republicans in Congress, while the Republicans might be united by their desire to repeal Obamacare, that unity is lacking in thinking about how to replace it. And, indeed, President Trump has been vague in outlining his preferred replacement option.
At the same time, Congress has taken its first steps to dismantle Obamacare. Just last week, the House of Representatives and the Senate passed legislation allowing Republicans to use a procedure known as "budget reconciliation" to tear up key provisions of the law. In response to the votes in Congress, President-elect Trump tweeted that the "Unaffordable Care Act will soon be history." But what will happen to the 32 million Americans who could stand to lose their coverage? While Trump has vowed that there will be "insurance for all," clearly if Obamacare is repealed without a replacement package on the table, tens of millions of Americans will suffer.
Trump takes on big pharma
Rising prescription drug prices are a source of great concern to the American people. A recent Kaiser Family Foundation survey found that making sure that high cost drugs for chronic conditions are affordable for those who need them is the public's top healthcare priority. As many as one in four Americans with full health insurance coverage forgo necessary healthcare on account of its cost, with one half of these finding that prescription drugs are unaffordable.
In her campaign for president, Hillary Clinton and fellow Democrat Bernie Sanders advocated changing the laws to allow Medicare (the federal health insurance programme for the elderly) to negotiate directly on price with drug manufacturers. This is currently not allowed on account of a 2003 law, which permits individual health plans and not federal agencies to negotiate on price with drug manufacturers. In theory, if the federal government could negotiate with pharmaceutical companies, the government could leverage its purchasing power to pay less for drugs.
While Trump had been ambiguous about whether he would pursue such a strategy previously—a move that resulted in pharma stocks rallying the day of his election win—he has just this last week signaled his intent to allow Medicare to negotiate directly with pharma. This is a major change of policy. However, even if implemented, it is unlikely to be effective. After all, successful negotiation is possible only when there is the ability to limit coverage or utilisation of a drug when the price is unreasonable. Current Medicare law does not permit this for many classes of drugs. Medicare rules require drug plans to cover all or substantially all medicines under six protected classes in order to make sure the drug plans cover older patients who need these medicines. Without an ability to say "no," Medicare's leverage with pharmaceutical companies would be weak, even if it could negotiate directly with manufacturers.
So, as Donald Trump spends his first week as president of the United States of America, we still await clarity on his approach to healthcare reform. While this is of great interest to policy wonks and political commentators, it could have a profound impact on the lives of tens of millions of Americans across the country.
William Seligman completed his Foundation Programme training in the Severn region before embarking on the Master of Public Health program in health policy at the Harvard TH Chan School of Public Health. He was previously a Legislative Intern in the United States Senate.
Competing interests: None declared.