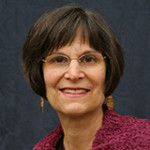 Want to be a better physician or nurse leader? Enhance patient safety? Effectively lead teams? One of the current consultant prescriptions is the recommendation that leaders spend more time listening than talking. Whether in the larger management literature or in the articles and books that specifically target healthcare, listening is portrayed as a key to leadership.
I am all for listening. Of course people have to listen to each other rather than silence, ignore, dismiss, or denigrate one another. When it comes to the implementation of genuine teamwork and patient safety within the hierarchical environment of health care, I don't think listening is enough. As Amy Edmondson has written in her book Teaming, "Research shows that hierarchy, by its very nature, dramatically reduces speaking up by those lower in the pecking order. We are hard-wired, then socialized, to be acutely sensitive to power, and to work to avoid being seen as deficient in any way by those in power."
Whether it's nurses dealing with doctors, junior doctors dealing with senior ones, or patients dealing with the "team" that is supposed to be centered around their needs, subtle or overt manifestations of power hierarchy all too often defeat admonitions that people should speak up. To remedy this requires more than active listening, it requires actively soliciting input from those on the team, particularly those lower on the totem poll—which includes not only staff but patients.
Frontline staff are often reluctant to speak up, tell higher ups when something is wrong, or warn them about a potential catastrophe or even just an everyday glitch. They are equally hesitant to cross-monitor members of the team and help maintain situational awareness by providing new, and not always welcome, information. As for offering their ideas for innovation and quality improvements, they may feel no one is interested or will listen. To counter these entrenched beliefs and perceptions—which are often based on past experience—requires a leadership commitment to aggressively solicit input rather than waiting for staff—whether professional or non-professional—to tell leaders something they need to know.
Soliciting input—and then actively welcoming it—can do a lot to help people see that it is safe to admit error, provide a needed warning or heads up, convey new information and update their colleagues and co-workers about the latest developments or changes in a situation. Asking people—and this must include patients—what they think, what they're worried about, if they agree with, or understand a plan of care, and then respectfully responding to the need for clarification or further information gives people permission to speak up. This is critical when working with professionals or other healthcare workers and even more so when dealing with anxious, frightened, and vulnerable patients. In an environment in which people may be reluctant to speak up because they have not traditionally felt that it was psychologically safe to do so, soliciting input as a kind of "standing order" builds the foundation upon which effective listening is built.
In healthcare, which has staunchly resisted systematic teaming training, anecdotal evidence and research data document that leaders who do this are the exception not the rule. Which is why the skill of soliciting has to be both preached and practiced.
Consider a few examples.
A physician wants to discharge a patient to his home with a complex regimen of IV medication that the patient's wife will have to administer at home. The patient's nurse, and social worker, not the physician, have a great deal of information about the wife's ability to deal with her husband's medication regimen. The physician does not, however, solicit input from either nurse or social worker about the wisdom of his plan. Instead he simply orders nurse and social worker to prepare for the discharge. As a result, the patient's wife becomes extremely upset, which generates a day long conflict in which the physician becomes increasingly frustrated as the nurses and social worker hint at, rather than clearly discuss, the problem and remedy—a delay of one or two days in the discharge.
Imagine what would have happened if the physician had gone to the social worker, and the nurse—as well as the patient's wife—and solicited their input by asking if they thought his plan was reasonable?  The result would have been the same—a delayed discharge—but the destructive conflict would have been avoided and all would have felt they were members of an effective team.
Or consider the dilemma relayed to me by several attending physicians on a neo-natal ICU at a major teaching hospital. The NICU attendings said they constantly tell their residents to call them with any problems they have on the weekend or at night. Because many residents are afraid they'll get a bad mark if they express confusion or ask for help,  they don't get a lot of calls even though many residents have lots of questions. What's the solution?  Soliciting input. As my colleague neo-natalogist John Chou recommends, attendings can pick up the phone, call the unit, page the resident and then say, "hey, I know we have this very sick patient.  We haven't talked in a while, and I just wanted to know if you had any questions or concerns I can help with?"
When soliciting input is accompanied by a genuine offer of help—rather than appears in the guise of quizzing or passing judgment—Chou says, he always learns about critical details that can impact the course of a tiny patient's life.
Finally, I can say as a patient, that when a physician asks me what I think about the treatment he or she is about to recommend (something I have occasionally experienced), wonders if I will have any problems with it, or follows up with a call asking me how things are going, my trust in that caregiver and willingness to follow the recommended treatment increases exponentially.
It's pretty simple, when you ask you might hear something that is actually worth listening to.
Suzanne Gordon is a healthcare journalist and co-editor of  The Culture and Politics of Healthcare Work Series at Cornell University Press. Her latest book is Collaborative Caring: Stories and Reflections on Teamwork in Healthcare, which she co-edited and she is co-author of Beyond the Checklist: What Else Healthcare Can Learn from Aviation Teamwork and Safety. Most importantly she is a patient.