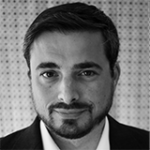 The nomination deadline for the next director general of the WHO has passed and six of WHO's Member States have sent in nomination papers for their respective candidates. Three of these candidates, Tedros Ghebreyesus, the Ethiopian Minister of Foreign Affairs, Sania Nishtar, former Minister for Science and Technology of Pakistan, and Phillipe Douste-Blazy, Chairman of UNITAID from France, have already been campaigning since the last World Health Assembly in May, even before their official nomination. Three additional candidates, Flavia Bustreo, WHO's Assistant-Director General for Family, Women's and Children's health (from Italy), David Nabarro, UN Special Advisor on the 2030 Agenda for Sustainable Development (from the United Kingdom), and Miklós Szócska, former Hungarian Minister of Health were nominated by their respective countries just before the deadline.
There doesn't seem to be either an obvious natural successor or an ideal candidate for this position, which is certainly one of the most important and challenging jobs in the field of global health. Due to this situation in addition to the variety of nominated candidates and the new election process, we can expect some interesting campaigning in the months ahead. 
How will the new director general be selected? 
All the candidates will present themselves, their vision, and ideas to WHO's member states in Geneva on 1-2 November. This event will also be webcast for the general public and WHO's Executive Board (EB) will then shortlist a maximum of five candidates to be interviewed. Following the EB's meeting in January 2017, three candidates will be nominated and all the 194 member states will be voting in the election during the World Health Assembly in May 2017. Four of the six candidates come from Europe and the other two candidates come from regions that have not as yet filled WHO's DG post. So it would be rather surprising if more than one European candidate reached the final nomination round in May.
For the first time member states will vote using a secret ballot. This factor will certainly play an important role for the election campaigns of the six candidates, which hopefully will be transparent and fair. There will be numerous discussions with and between member states and many external experts will be giving their opinions in various journals and fora. Furthermore geostrategic considerations will obviously be of great importance. Indeed the only people who do not seem to have much influence in this entire process are the more than 7000 staff members of the organization and it would surely be worthwhile to consider how to include them more in the electoral debate. 
What does it take to be a successful Director General of WHO?
First of all a DG has to have a very good understanding of the role and mandate of the organization as well as expertise in the fields of public health, international health and global health, medicine, and other related areas. Secondly he/she should be a visionary leader, a skilful diplomat, an excellent manager and in addition an inspiring speaker. Thirdly a successful DG should be able to identify and recruit an experienced, confident, and loyal senior management team. Fourthly, experience in working with or for WHO and other UN agencies as well as some of WHO's other major cooperating partners (e.g. MSF) and donors (e.g. Bill and Melinda Gates Foundation) would certainly be very beneficial. Finally, the next DG has to be capable of leading WHO within the United Nations Sustainable Development Agenda influencing many health and health related decisions by member states and donors in the upcoming years.
All in all WHO's next DG certainly has to be a passionate advocate for the organization and its staff. The last two decades has seen years of internal reforms and ongoing external "WHO-bashing" (often in a copy and paste manner). WHO has lost its leading and coordinating role in the global health governance architecture. Now, it is time to focus on performance, reliability, and building confidence at all levels. Reforms should belong to the past and strategic adaptations should be the way of moving forward in the future.
A senior WHO executive in Geneva recently told me: "WHO does not necessarily need more money, it needs more trust by its member states and other actors to be able to set the right priorities, control its own budget, and to use its highly-qualified staff in the most efficient way."
This aptly summarizes some of the key issues facing the next DG on the way to regaining WHO's dedicated position as the leading global authority and coordinator in the field of health.
Mathias Bonk is a paediatrician, an independent Global Health Consultant and founder of Think Global Health.
Competing interests: None declared.