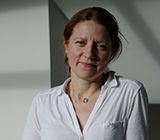 Late on Wednesday night two barrel bombs fell on buildings surrounding the hospital of Al Quds hospital in Aleppo, Northern Syria. As tens of wounded were being rushed to the emergency room (ER) for treatment, a third barrel bomb fell directly at the entrance to the ER, killing and injuring staff and patients. The building was immediately reduced to rubble while surviving patients, staff, and volunteers began to search desperately for those caught in the ruins.
At least 14 people lost their lives, including two doctors, two nurses, a guard and a maintenance officer. The remaining eight were patients.
Al Quds was a 34 bed hospital and one of the oldest in the city, run by Syrians with support from MSF and the International Committee of the Red Cross. It was also the main referral centre for paediatric care in the area and had an emergency room, obstetric care services, an outpatients department, an intensive care unit, and an operating theatre. Eight doctors and 28 nurses worked full time in the hospital, showing incredible dedication and commitment to deliver healthcare in the most unimaginable conditions. They worked around the clock and have been unwavering throughout this bloody conflict. Among those who were killed was Dr Wassim, one of the last paediatric doctors in the area.
As the details of this atrocity continue to emerge over the next few days, what we can clearly say today is that this vicious attack will deprive the children of Aleppo, and indeed many people in Northern Syria, of vital healthcare. It is an outrage.
Sadly, this kind of direct destruction of a medical facility is no longer a rare occurrence. This unacceptable situation has almost become the norm; over the last week, several other medical structures have been attacked and destroyed in Aleppo, and five rescue workers from the Syrian Civil Defence organisation have been killed.
This is the seventh time an MSF-supported hospital in Syria has been bombed this year, leading directly to the deaths of at least 42 people, including at least 16 medical staff. Shockingly, every week last year saw one medical facility in Syria bombed. And this is part of a broader troubling pattern across the globe. MSF's health workers and health structures have also been targeted in Yemen, South Sudan, and Afghanistan, amongst other countries in the last year alone.
No longer can we assume that hospitals are safe places where people can go to heal and recover, rather than targets of attack. It is certainly a troubling point in time when this principle, one of our most basic understandings of the rules of war, is being challenged.
On 3 May, the United Nations Security Council (UNSC) will vote on a resolution designed to stop future attacks against hospitals, patients, and civilians in war zones. If passed, this landmark resolution will be a welcome step in the right direction.
MSF will be challenging the UNSC to seize this moment to unambiguously recommit to upholding the norms that govern the conduct of war. Healthcare workers must be able to uphold their professional medical ethics and treat all sick and wounded, no matter who they are, without discrimination or interference. This is not only necessary to ensure the safety of medical staff, it is vital if the sick and injured trapped in war zones are to be able to get the care they desperately need and deserve. We take this chance to say again, "Your enemy's doctor is not your enemy. Hospitals are not targets." And we hope you will support us.
Vickie Hawkins, executive director, Medecins Sans Frontieres/ Doctors Without Borders (MSF). After three years in the Emergencies Department at Oxfam, Vickie joined MSF in 1998, working first as a financial coordinator in China and Pakistan. She went on to do successive missions as Project Coordinator and Head of Mission in Pakistan, Afghanistan and Zimbabwe. Vickie became Head of the Programmes Unit at MSF UK in 2005, leaving for the field again in 2011 as Deputy Head of Mission in Myanmar. In May 2014 she started in her current role as Executive Director of MSF UK.
Competing interests: None declared.