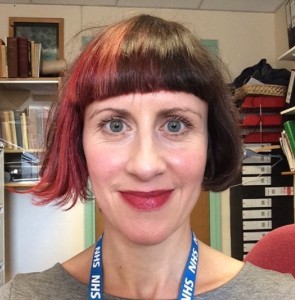 This blog was originally written for BMJ Clinical Evidence and posted on blogs.bmj.com/ce/
Last week saw a landmark shift in the pre-exposure prophylaxis (PrEP) for HIV debate in England. After 18 months of work with key stakeholders—including clinicians, commissioners, and community advocates—NHS England announced that it was no longer able to fund a significant PrEP rollout; the outcome the Clinical Reference Group (CRG) thought that they had been working towards. The rationale given for this late stage decision is that NHS England does not commission HIV prevention. NHS England will be making up to £2m available over the next two years to run a number of early implementer test sites, which local authorities will have to bid to become.
Truvada for use as PrEP was licensed for use in the United States in July 2012. There is evidence from San Francisco that a combination HIV prevention approach, with PrEP treatment as prevention plus condoms and behavioural intervention, is having an impact upon HIV incidence.
In England the PROUD study commenced in November 2012, designed to assess the effectiveness of PrEP in a UK setting. The study recruited over 500 high risk men who have sex with men (MSM) and transgender women (TGW) from 13 sexual health clinics. They were randomised to receive immediate PrEP or deferred PrEP (after the period of a year). The deferred arm of the trial was stopped early in October 2014 because of a much higher than anticipated rate of HIV infection (9/100 person years rather than the expected 3/100 person years). Use of PrEP was shown to reduce HIV incidence by 86%, with a number needed to treat to avert one HIV infection of 13. Rates of sexually transmitted infections (STIs) at baseline were high in both the immediate and deferred arms and showed no significant change. This reflects data from other PrEP studies, which have not shown an increase in STIs in those taking PrEP. Participants continued to use condoms and other HIV risk reduction strategies throughout the study, but not every time they had sex.
The IPERGAY study, a PrEP trial carried out in France and Canada, also recruiting MSM and TGW, was reported at the same Conference on Retroviruses and Opportunistic Infections (CROI) in 2015. This also showed an 86% reduction in HIV incidence. This was a placebo controlled trial of event based dosing (EBD); PrEP taken 2 to 24 hours before sex and continuing daily for 48 hours after the last episode of sex.
Modelling has shown that introducing PrEP using the brand Truvada is cost effective now if it is targeted to men reporting five short term partners in any three month period in the last year. In order for it to be cost effective for men reporting fewer partners, there needs to be a reduction in the cost of Truvada. Using EBD would be an option to make Truvada more cost effective at its current price. Tenofovir comes off patent in 2017.
In the UK, PrEP is only available as part of the PROUD study or if it is bought privately at a cost to the individual of approximately £400 a month. As a result, at risk MSM are increasingly obtaining generic PrEP bought online from outside the EU for approximately a tenth of the price.
While we are grateful that NHS England has acknowledged a need for PrEP, it is extremely disappointing to see that it plans to provide funding for only 500 MSM, falling very short of expected funding to make PrEP available for approximately 6000 people per year. It is unlikely that this strategy will have any impact upon the current HIV epidemic.
There are a number of unanswered questions that I find particularly concerning:
1) How will clinicians and local authorities prioritise at risk individuals? Will it be on a first come first served basis? This is likely to mean that better informed individuals come forward first for PrEP and they may not be the most at risk population. Prioritising those at risk will be a huge day to day challenge for sexual health clinicians.
2) Who will make the decision on what happens next in terms of PrEP funding?
3) Which body will ultimately be responsible for PrEP funding? The Department of Health, local authorities, the NHS, or Public Health England?
This delay in the provision of an equitable PrEP programme is a huge missed opportunity for HIV prevention.
Mags Portman is a consultant in sexual health and HIV at Mortimer Market Centre, Central and North West London NHS Foundation Trust. She worked on the PROUD study and is on the BASHH/BHIVA PrEP Guidelines Writing Group. Her interests include HIV prevention and testing, specifically pre-exposure prophylaxis (PrEP), and partnership working with the third sector.
Competing interests: I have read and understood BMJ policy on declaration of interests and declare the following interests: I have a mutually supportive relationship with community activists iwantprepnow.co.uk and Prepster.info on a voluntary basis (the mutual support that exists is purely about pushing the PrEP agenda and trying to keep PrEP users as safe as possible in this difficult time).