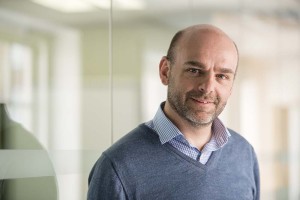 The junior doctor strike in England triggered an Oxford Union debate last month about the extent to which patient safety is compromised when public sector workers take industrial action. But will health secretary Jeremy Hunt's revamp of pay and conditions stop at doctors? Are nurses in his sights? And if so, how likely are they to join their medical colleagues on the picket line?
Janet Davies, general secretary and chief executive of the Royal College of Nursing, reminded the union debate that UK nurses, unlike their medical colleagues, have never called a strike.
If nurses had taken industrial action, she argued, they might have enjoyed better terms and conditions. Nursing pay has fallen by 14% in real terms since 2010, she said, with one in five now taking a second job to make ends meet.
A London Tube driver, she argued, earns on average £49,673 a year, with train drivers getting between £35,000 and 60,000. A degree educated staff nurse working in a busy A&E department would earn £21,692 on average. An experienced neonatal intensive care nurse earns £26,071.
She told the debate: "This suggests that without action there's an obvious lack of value placed on their critical roles.
"Nurses love their jobs but it is a career often seen by others as a vocation, almost a calling. But let's not be under any romantic illusions. These are professionals and these "angels" [a term often used to describe nurses in the UK, dating back to a 1970s TV drama about student nurses] need to eat and pay their bills."
Davies mentioned that nurses in most Scandinavian countries have taken strike action, and health services there are known to be of high quality and revered around the world, Nurses there are "appropriately rewarded," as they are in Australia, where nurses campaigned to legislate for patient/nurse ratios and took industrial action.
"As a result of these strikes is that patients in some states of Australia can be absolutely assured there are enough qualified staff to care for them and keep them safe." she said.
"Research has shown that this also proves the outcome of their treatment. That means whether you live or die. There is no such assurance in this country."
So why haven't UK nurses been on strike? It is now more than 20 years since the college scrapped its no-strike clause in opposition to local pay bargaining being imposed by the then Conservative government.
Since then RCN's ruling council has been asked to authorise limited forms of industrial action on a few occasions, but the dispute in question was resolved in advance of any action being called. Does this demonstrate the power of negotiation. Are nurses less militant? Or does it mean that nurses care more about patient safety than their medical colleagues?
Introducing the debate and proposing the motion This House would prioritise public safety over the right to strike, first year undergraduate Dominic Hopkins-Powell implied the latter. He argued that on the day of the first junior doctor strike in January, 3000 non-essential surgical operations were cancelled on 13 January.
"The safety of 3000 people was directly affected by the junior doctors stirke. Three thousand people's quality of life was directly affected," he said.
But he pointed out that this equates to just one in ten operations due to happen that day. "Only one in ten. This shows that the strike action is ineffectual. A strike relies on the very premise that is causes as much chaos as it can."
Hopkins-Powell went on to argue that striking junior doctors constituted just 10% of the NHS workforce, proving that the strike had been a failure. This ignores the fact that so-called "sympathy strikes" were banned as a result of Margaret Thatcher's Employment Act 1980. Jeremy Corbyn has pledged to overturn the law if Labour wins the next General Election. And how likely are nurses, healthcare assistants and NHS porters likely to ballot on strike action in support of doctors, even if they could (or vice versa, for that matter).
Former Conservative MP Brooks Newmark, supporting the motion, told the debate: "Patient groups are arguing that it's unethical for doctors to put patient care at risk over their own pay terms.
"At some point, either through final arbitration or with the government of the day, they have to deal with this issue. The government has a duty to prioritise public safety over the right to stike. Each and every one of you would expect no less from the government of the day, whether Conservative or Labour.
He reminded the union of comments made by Aneurin Bevan in the House of Commons in the face of BMA opposition to the establishment of the NHS in 1948.
Bevan said: "We do not object to and never have objected to the doctors expressing their opinions freely. We do not object to the BMA recommending to doctors not to take services under this scheme.
"What we do take exception to is the organised sabotage. It must be clear to everybody that if there is one thing that we must assert, it is the sovereignty of parliament over any particular section of the community.
"We have not made the BMA House into another revising chamber. We have never accepted the position that this House be dictated to by any section of the community.
"The government of the day, while respecting the right of some to strike, has also a responsibility and a duty to prioritise public safety over one section of our community's right to strike."
David Payne is digital editor, The BMJ
Competing interests: My partner works at the RCN and showed me the YouTube footage of Janet Davies at the Oxford Union.