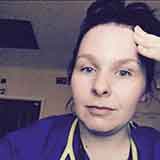 As a doctor I am regulated by the General Medical Council (GMC) and I have mixed feelings towards this body. Its function is to protect the public from bad doctors. This is simultaneously reassuring and terrifying. Not all doctors who find themselves in front of a fitness to practise tribunal are bad and the experience is, by all accounts, terrifying for those who find themselves there. I hope I never do, but with the proposed junior contract I am fearful.
The GMC also has obligations with respect to our training and it is with that in mind that I feel the GMC should advocate for junior doctors in our current dispute with the government. When a recent email was sent to all junior doctors by Terence Stephenson (chair of the GMC), I was reassured that he immediately recognised that "doctors in training feel less valued and less supported." The remainder of the email did little to alleviate my anxiety and fear with regards to my future as a junior doctor in training. With every day of industrial action we realise that we disrupt services. Active withdrawal of our labour didn't feature in our vision of how life as a doctor would be. Yet we find ourselves in a stalemate with the government where our collective voice is being ignored and striking is our only option. Terence Stephenson's stern reminder that our first concern must be the welfare of our patients, while politically necessary, felt callous. I have certainly grappled with whether strike action is something a doctor should ever do and I am uncomfortable with it.
Collectively we sent a very clear message to our government, our regulatory body, and our trade union when we overwhelmingly voted in favour of strike action. And yet our government refuse to listen to our concerns. The notion that a monopoly employer, backed by our government, can treat a group of caring professionals with utter contempt is at complete odds with a democracy. Furthermore the portrayal of us as the single barrier to our government achieving their election manifesto pledge of a truly seven day NHS is ludicrous and at odds with the GMC's guiding principles by which we all must abide.
So from the inside of this dispute it seems that Stephenson and the GMC are keeping a watchful eye, but for whatever reason they do not wish to intervene. While they are happy to take on a paternalistic role in overseeing our training, they are reluctant to protect us, and ultimately our patients, from the harm that will result from imposition of a detested contract. Will the leniency that they are showing our government be extended to those of us who find themselves in front of the GMC as a consequence of being dangerously overstretched and exposed? I am happy to be held to account if a patient comes to harm under my care, but this is with the proviso that I have been negligent in ideal conditions. Overstretch me, let me practice medicine in dangerous conditions, and I will not lose my career without a fight. We are collectively blowing the whistle about this contract, doing what the GMC encourages us to do, and yet the GMC remains effectively silent.
It is clear that public condemnation from our regulatory body would increase the pressure upon the government to return to the negotiating table, put an end to these needless strikes and lead to a negotiated, fair, and crucially, safe contract. How long will the GMC wait?
Janis Burns is a core anaesthetic trainee based in London.
Competing interests: I have read and understood BMJ's policy on declaration of interests and declare that I am a junior doctor in training and member of the BMA.