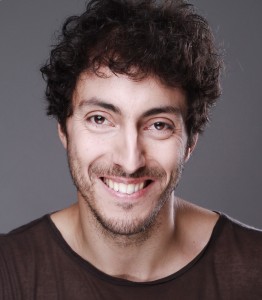 Spain has been at the forefront of the fight against smoking for many years. Today (25 February) the National Committee to Prevent Smoking (CNPT), the Spanish Medical Colleges Organization (Organización Médica Colegial), and the Catalan Institute of Oncology (Institut Catalá d ́Oncología) have organised a discussion session with representatives from the main political parties to talk about further measures that could be implemented to reduce smoking in Spain.
Since 2 January 2011, smoking has been banned in all enclosed public places throughout Spain. This marked the end of Big Tobacco's desired "Spanish model" of permissive smoking legislation and, subsequently, Spain's tougher line on smoking has spread to other countries. Although the law was eventually backed by all political parties, the road towards it was difficult due to resistance from the tobacco lobby.
Reports from the Ministry of Health, Social Services, and Equality and the Spanish Society of Epidemiology detailed the early impact of the 2011 ban and previous tobacco control laws, which for the first time limited smoking in certain public places. Amid the largest economic crisis in decades, and contrary to what had been foreseen by representatives of the tobacco and hospitality industry, the current legislation has neither affected the number of bars and restaurants, nor has it diminished their incomes.
Several studies have looked at the dramatic decrease in secondhand tobacco smoke exposure. Although there is evidence that secondhand smoke exposure has not been displaced to households, another study has stated that exposure to secondhand smoke is higher in children with smoking parents and that children continue to be adversely affected by secondhand smoke even after the 2011 ban. This conclusion has, however, been criticised by the National Committee to Prevent Smoking, who point to the study's methodological flaws and small sample size.
Although Spain's smoking rates remain above the EU average of 26%, the prevalence of smokers in Spain has progressively dropped over recent years to the current level of 29% of the population being daily users. Although broader evidence would be desirable, reductions in smoking prevalence among workers, acute myocardial infarction incidence and mortality, and asthma hospital admissions have all been observed after tobacco control laws came into effect.
However, several challenges still need to be tackled. Firstly, although most people comply with the current law, some establishments break it by allowing smoking at very late hours or in their covered outside terraces. According to the Organisation of Consumers and Users (Organización de Consumidores y Usuarios, or OCU), 87% of the bars with walled terraces violate the smoking ban, which states that smoking is forbidden if the terrace is covered and has more than two vertical walls. The OCU adds that the law is also violated when people smoke within the perimeter outside hospitals and schools.
Furthermore, certain agreements between public bodies and tobacco companies are unacceptable and breach the World Health Organization Framework Convention on Tobacco Control. For example, the one under which Philip Morris Spain provides resources to the Civil Guard to combat tobacco smuggling. Philip Morris Spain has also granted 13 scholarships to students from the University of Las Palmas de Gran Canaria aiming to attract "talents." The University of Alicante has even aimed to launch its own tobacco brand arguing that they have developed a less toxic variety.
Since the current law was implemented in 2011, only small steps have been taken in the intervening years, such as restricting the use of electronic cigarettes in certain public places. The government needs to put Spain back at the forefront of the fight against smoking by implementing plain packaging; expanding smoke-free spaces to stadiums, beaches, or cars when children are present; and equating the restrictions on the consumption of electronic cigarettes with those for tobacco—as has been requested by the CNPT and which, according to some polls, citizens also support.
The meeting today seems like an unmissable opportunity for politicians to show their commitment to health for the next four years to come.
Aser García Rada is a paediatrician and a freelance journalist. He is on Twitter @AserGRada
Competing interests: Full disclosure on Aser's biography.