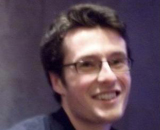 Another blog about the junior doctor's contract, another march, and another strike. What is left to be said? The argument has been detailed in every way; with eloquence, with anger, with emotional outpourings, and cold hard evidence. Under our belt now are two big marches and one big strike, with the support of two choirs and one guitarist, actors, fashion designers, poet-laureates, and even Doctor Who. Sympathy has also been found in the most unlikely places, such as the Conservative front benches, Justin Bieber's Twitter account, and The Daily Mail. We've had thousands of selfies, hundreds of interviews with perplexed news anchors across the country, radio phone-ins, and even a bit of finger-wagging on BBC Question Time. Public support has risen. 
However, there is only so many times you can repeat yourself, and after six months of trying to dispel every mistruth in less than 140 characters until I'm blue (or should it be, red?) in the face, I'm sure I'm not the only one who is beginning to realise that contract-fatigue is kicking in. I watched the sign-up list for the latest march stall with unease; the enthusiasm is waning. On Saturday 6 February, a fraction of the original crowd gathered in the cold to listen to Dame Vivienne Westwood and Vanessa Redgrave attempting to stoke the fires of unrest (the BBC and The Guardian said "hundreds," the organisers said there were 7000 people, the Facebook sign-up page listed 4000). Twitter seemed more interested in the weather and itself than the future of the health service. I read that Dr Sundeep Grewal, something of a rebel alliance leader and very much admired by the junior doctor cohort, had resigned over the new contract imposition….and the world kept on turning. It was like a match had been lit in a very dark field. Without anybody watching. What more do you want? We have laboured our concerns, and yet the doomsday clock continues to tick relentlessly towards to August, when Jeremy Hunt gets to press the button on his "nuclear option" (his words) of contract imposition.
No amount of striking, tweeting, self-flagellation, public support, or finger wagging will stop him from his intent of annihilating the NHS; he already knows that this contract will be a disaster. And so I resign myself to Jeremy's plan. I give up. He's won. On the next planned strike day in two days time (Wednesday 10th February), I'll be at work, with my patients, being offered their kindness and their generosity, and welcomed into their saddest, most painful moments, to give them hope, and relief, and dignity. I didn't even ask about the option of striking. I just want to enjoy the day being a doctor without thinking about how much my patients pay, or how much I am paid, and without leaving anyone feeling short-changed or unnecessarily investigated or denied care based on their wealth. I would give everything I have and everything I am for this job, and it seems that I am being asked to. So there it is. When August arrives, the button is pressed and the Doomsday clock strikes midnight, the acute haemorrhage of new graduates leads to the collapse and death of the NHS, and the corporate greed begins to feast on our desperation, ask not for whom the bell tolls. It tolls for me.
Henry Murphy is a CT2 in ITU at the Chelsea and Westminster Hospital.