The origins of some common chronic diseases lie early in life, often before birth. This observation, championed by David Barker, has spurred several countries to start national pregnancy or birth cohorts in order to identify early determinants of chronic diseases. [1] Some efforts have been successful, for example in Norway, Denmark, and Japan there have been exciting early results. [2,3] Another—the US "National Children's Study"—has been a notable failure. [4]
One important reason for the US failure was the lack of infrastructure (e.g. health data registries) to support the study. While this problem is particular to the US, the failure of this national study has nonetheless been a discouragement. It seems unlikely that a similar study—both in scope and in size—will see the light of day. Instead, a number of groups around the globe are starting more limited birth cohorts, often smaller in size and scope and often without detailed plans for longterm follow-up.
To be fully productive, these studies need to be kept alive for at least 40-50 years, and few have a funding structure to ensure this. Such studies can produce useful information in the short- and intermediate-term, but so much more could be learned with long-term follow-up—and with really large cohort sizes. Collaboration among cohorts is therefore essential in order for these cohorts to reach their full scientific potential. Such cooperation may also help small cohorts justify ongoing support.
Collaboration does not happen accidentally. It requires substantial effort, with trust and governance across geographical areas and countries. This is an even bigger challenge than planning and running a single, large-scale study, and time is short.
Attempts to coordinate among cohorts have shown successes and failures. The most successful have been genetic and epigenetic collaborations, no doubt because they are least dependent on social and cultural time-varying factors. In order to study broader (non-genetic) health questions, there must be a core set of essential variables (collected and cleaned such that they can be harmonized), a unified protocol for sampling and storage of some specific biological samples (locked away for at least 30 years), and (not the least) a clear management structure for accessing data. The ideal would be a final data set available at reasonable costs to all researchers.
Many are hoping that China will take up the challenge. Certainly, collaboration and coordination among several smaller cohorts in China would be cost-efficient, but a mega-cohort study in China would be game-changing. China has the necessary population size, skills, and financial resources to establish a national birth cohort. With its diverse environment, nutrition and health status across the country, and its unprecedented social and economic transition, the rich information provided by a Chinese longitudinal birth cohort could make profound contributions to health policies in the remaining 80% of the world's population.
Meanwhile, the rest of the world cannot wait for China. We strongly urge those who are embarking on birth cohort studies—wherever their population—to consider the wider benefits to the world's health that can come through coordination and collaboration.
Jørn Olsen, Department of Clinical Epidemiology, Aarhus University, Denmark.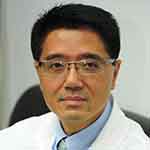 Jun Zhang, Shanghai Jaiotong University School of Medicine, Xinhua Hospital. 
Allen J Wilcox, National Institute of Environmental Health Sciences, Durham, USA.
Competing interests: The authors declare no conflicts of interest.
References: 
1. Barker D. The midwife, the coincidence, and the hypothesis. BMJ. 2003;327:1428-30.
2. Olsen J, Melbye M, Olsen SF, Sørensen TI, Aaby P, Andersen AM, Taxbøl D, Hansen KD, Juhl M, Schow TB, Sørensen HT, Andresen J, Mortensen EL, Olesen AW, Søndergaard C. The Danish National Birth Cohort-its background, structure and aim. Scand J Public Health. 2001;29:300-7.
3. Magnus P, Irgens LM, Haug K, Nystad W, Skjaerven R, Stoltenberg C; MoBa Study Group. Cohort profile: the Norwegian Mother and Child Cohort Study (MoBa). Int J Epidemiol. 2006;35:1146-50.
4. Landrigan PJ, Baker DB. The National Children's Study-end or new beginning? N Engl J Med. 2015;372:1486-7.