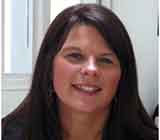 Poor Jeremy Hunt he can't catch a break. As health secretary, one of the few things you could rely on was that your employees, sorry "colleagues" (the term Mr Hunt used when he recently wrote to all junior doctors about contracts), were so busy working that you could make politically expedient changes to the NHS without anyone really noticing. Lansley completely changed the foundations of the NHS and he didn't get such a hard time. Suddenly, people keep turning up on the Department of Health (DOH) doorstep protesting about Mr Hunt's vision for the NHS. No amount of calmly phrased euphemisms seems to settle them down. Presumably it's all very worrying?
Spending review cuts

Billed as a huge win for the NHS, the latest spending review actually demonstrated some impressive back door accountancy. Ringfencing of the DOH budget has changed. Although NHS England will have its money protected, "others" face cuts. "Others" include public health, Health Education England and arms length bodies like the Care Quality Commission. The government has upheld its promise to give the NHS £8.4 billion by 2020, and will kick-start the "five year forward view" with £3.8 billion over the next year. However, this is balanced by the non-protected DOH budget, which faces cuts of up to 25%. The bottom line: per person we will probably spend the same amount on the NHS in 2020-2021 as in 2010-2011. Given that we're starting from a £2 billion deficit rather than 10 years of increased spending on the NHS (as we were in 2010) this affects us all. Details of these cuts have yet to be fully defined, but £800 million is set to come from scrapping student nurse tuition fees and bursaries.
Nurses protest

Hundreds of nurses and allied healthcare professionals (AHPs) took to the streets at the beginning of December to protest the threat of losing funding towards their education. At the moment nurses get their tuition fees covered, capping places at 10,000. Once they have begun university they can apply for a means tested bursary, which is known as "living costs." The maximum "living costs" bursary a student nurse will get, outside of London, is £5491 a year. Government plans would remove both tuition fees and the bursary. This may seem like a reasonable move when doctors don't get their tuition fees covered. However, the life of a student nurse and their career trajectory is very different.
Paying to look after patients

Rightly or wrongly, nurses and AHP students start working for the NHS as soon as their degree begins. Most work 50% clinical and 50% at university. For their final year a requirement for being "signed off" is to be able to demonstrate that you can manage your own set of patients independently. Ultimately, this means they are slotted into staff rotas and help to fill in staff shortages. Many matrons admit they would not be able to cover ward staffing without student AHPs and nurses. Other public sector workers such as teachers and policeman have bursaries toward their education because they often provide a service with it. If tuition fees are removed and student AHPs and nurses continue to be expected to 'work' for 50% of their degree then nurses will essentially be paying to look after patients. They will be left with potential debts of £50,000. The largest group of the nursing/AHP workforce is band five, who will only ever earn between £21,692 and £28,180 outside of London. A small percentage become band 9, and only at this point will they be able to negotiate a salary anywhere near a consultant's. Taking all this into account, taking away from educational support seems grossly unfair.
The removal of covering tuition fees and bursaries is backed by universities, who believe the £800 million saved will be fed back into the system and allow them to pay for extra places. But there is strong resistance from unions and healthcare professionals, who have concerns about deterring students for fear of debt and compromising patient safety through staff shortages. Mr Hunt has promised to hold proper consultations to get the "policy detail right"… (Hmm have we heard that before?). Meanwhile, a petition to keep student bursaries reached 137,000 and will be debated in parliament on the 11 January 2016.
Professionalism

The ongoing dispute about the junior doctor contract has strong support from nurses and AHPs. Doctors should be more involved in the debate about the future of nurses' education. These issues bring into question our concept of professionalism and how we fit into a modern healthcare system. Are we employees, colleagues, advisers, or leaders?
Jessamy Bagenal is a general surgical registrar in North West Thames and currently undertaking a National Medical Director's Clinical Fellow scheme. She is based at The BMJ as an editorial registrar.
Rebecca Kenny is a registered adult nurse with a background in emergency care. She has held positions as an A&E nurse, ward manager, Darzi Fellow in clinical leadership, and is now a Quality Improvement Fellow at Imperial College Healthcare.
Competing interests: None declared.