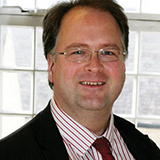 When I read it I was so shocked. In fact I had to go back and read it again to make sure I was actually right in what I had seen.
Steve Field, the Chief Inspector of General Practice at the Care Quality Commission and a GP himself had said that GPs had "failed as a profession." To make matters worse he said he was "ashamed to be a GP" because of what he had seen when inspecting practices. This is the man who led the profession as chair of the Royal College of General Practitioners. In fact he was awarded a fellowship by the RCGP for his role as Chairman. For him to now say the profession has failed is a sad indictment of his time as a GP leader.
In case you wonder what the RCGP are thinking of him now then I can tell you. College chair Maureen Baker condemned his words and sought an immediate apology. It is quite something when the chair of a Royal College says a fellow and former chair has lost the confidence of the profession.
Things haven't got any better for Field. The committee I sit on that represents all UK GPs—the BMA General Practitioners Committee—passed a resolution expressing no confidence in Field and called for his immediate resignation. This is very unusual and shows the deep anger of the profession. The pressure on him now is huge and, given the overwhelming call for him to resign, it is hard to think Jeremy Hunt can do anything other than ask him to leave.
When I read his initial comments a few days ago I felt I had to say something. I decided to write a letter to him. I shared it on social media and received a huge amount of support. It was heart breaking to read the comments from young doctors saying they were so demoralised and disillusioned that they were giving up general practice or going abroad. They felt Professor Field just confirmed in their own mind that they didn't want to stay in UK general practice. He had hammered home another nail in the coffin of NHS general practice. The doctors couldn't tolerate in it any more. This is why we are seeing surgeries closing, GPs suffering with mental illness, or just giving up work and saying enough is enough. GPs are resigning from practices mid career as they can't bear to carry on.
As I said in my letter, in my view the people to blame for this situation are the politicians. I asked Field to stop blaming GPs who are working under the most difficult of circumstances. Year on year we have seen funding cuts meaning we can no longer provide a quality service and indeed many GPs say the care they offer is no longer safe given that they have to deal with 60-70 patients a day with no breaks and no time to think about the critical decisions they are making.
Field seems to believe that hitting GPs with his large stick will make a positive difference when it does exactly the opposite. I have never heard him criticise Jeremy Hunt for his decision to systematically defund general practice. We GPs want to do the best for our patients, but it is impossible when politicians do their level best to stop us doing our job.
It is time people in senior NHS management spoke out publicly against the cuts in the NHS that are adversely affecting patient care. Mr Hunt said he supports whistleblowers and we need to hear the truth about UK general practice on the brink.
Steve Field—I have spoken the truth in my letter to you. Will you speak publicly about the disaster now occurring in our NHS? I hope so.
David Wrigley is a GP in Carnforth, Lancashire. He is also a member of the BMA UK Council, and the co-author of the book NHS for Sale and NHS SOS. You can find him on Twitter @davidgwrigley.
Competing interests: I am a member of the BMA Council and the BMA General Practitioners Committee. I am co-author of the book NHS for Sale and NHS SOS.