The 2015 autumn spending review launched by the chancellor George Osborne, aims to find ways to reduce the UK government budget by a further £20 billion. While the UK aid budget is protected from such cuts, heightened public awareness of fiscal tightening, and scrutiny from the likes of the Independent Commission for Aid Impact (ICAI), mean it has never been more important to demonstrate the value for money that development assistance represents. In this climate, it can be particularly difficult to defend investments in long-term research initiatives. Unlike spending on vaccines, for example, where the results may be immediate and obvious, the benefits of long term research can be difficult to trace or quantify.
Yet while not as tangible, long term research is integral to understanding and responding to the deepest development challenges, including those that are now in the public consciousness, such as the current refugee crisis. As the Department for International Development (DFID) reviews its partnerships and develops a new research strategy, it is important to reinforce why DFID should maintain and improve its investment in long term research.
DFID is the largest bilateral donor of development focused research. It funds its research through a number of mechanisms, including research programme consortia (RPCs). RPCs consisting of 4-6 partners, are typically supported over a period of 5 to 6 years. They are centres of specialisation around a particular research theme that aim to produce policy relevant research, at the highest possible international standard.
The RPCS have the flexibility to adapt their programmes of work to reflect emerging new questions rather than waiting for the long cycle of research proposal, review and ultimately funding to be completed. When Ebola tore through West Africa, there was a need for a fast, yet informed response to the crisis. In light of this, several health-related RPCs refocused their work to understanding the epidemic and how best to contain it.
Elsewhere, in Uganda, Future Health Systems work on transport vouchers to get pregnant women to health facilities for delivery has had an overwhelmingly successful response—to the extent that it proved financially impossible to sustain the programme. The project adapted the study so as to experiment with alternative approaches that better targeted vouchers to those most in need.
It is also important to learn from failure. In Bangladesh, the Future Health Systems team sought to strengthen the quality of care provided by poorly qualified village doctors by enabling them to confer with qualified medical doctors at a telemedicine centre. However this strategy did not work as planned: the partner telemedicine company found insufficient profit in the venture to prioritise these services. Fortunately the research team spotted this early and was able to change strategy. With shorter term support, and a stronger bias towards success, the important learning from this failure may never have materialised.
The long term and flexible nature of RPCs also provides unique opportunities to engage stakeholders in research. While many research funders ask for stakeholder engagement, in practice few fund it. By contrast, DFID emphasises early and long term engagement of stakeholders that enables solid partnership building. The dense network of relationships created not only promotes research relevance, but also the prospects for stakeholders to act on research.
Using evidence to inform policy is supported by strong relationships between policymakers and researchers, but also the quality of research conducted. DFID requires RPCs to focus on capacity development, including both efforts to enhance capacity to conduct research and to use research findings in decision making. Capacity building is central to development, but requires sustained commitment to be effective.
As well as the things DFID is doing right in its effort to support development research, there are a few things that we would like to see DFID do even better. First, it could make stronger links between the research it supports and DFID programming. Second, while research capacity building is invaluable, additional investment may be needed to really bear fruit on this tricky agenda. Finally, it is tempting to measure the impact of development research in terms of the number of papers produced or people trained, but we need more sophisticated metrics and analyses to capture the full benefits of DFID investments in this field.
The UK government framed the 2015 budget as one that put security first. As the European migrant crisis has demonstrated, this is no longer an era where security can be achieved by buttressing our walls. The larger goal of DFID's research and evidence agenda should be to promote a culture of enquiry, evidence informed decision making and accountability across the developing world, so that governments make good policies—and civil society challenges them when they don't.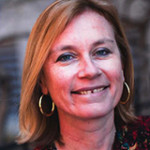 Sara Bennett is the CEO, Future Health Systems RPC and associate professor, Johns Hopkins Bloomberg School of Public Health, USA.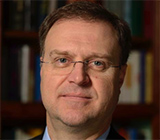 David Peters is the research director, Future Health Systems RPC and Edgar Berman Professor of International Health, Johns Hopkins Bloomberg School of Public Health, USA.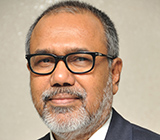 Abbas Bhuiya is the research director, Future Health Systems RPC and deputy executive director, International Centre for Diarrhoeal Disease Research, Bangladesh.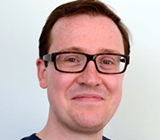 Tom Barker is the policy influence and research uptake manager, Future Health Systems RPC and senior health and nutrition convenor, Institute of Development Studies, UK.
Competing interests: All authors are receive research grant funding from DFID, including through the Future Health Systems Research Programme Consortium. Sara Bennett is Board Chair of Health Systems Global.