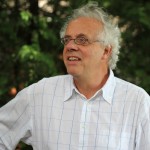 Africa has 25% of the global health burden and 2% of the health workforce. In contrast, North America has 2% of the health burden but 25% of the health workforce. This is the inverse care law (those who need healthcare the most get the least) on a gargantuan scale. And now the US is trying to recruit 500 000 more nurses to implement Obamacare. It may not feel like it to those in the NHS, but it too has both more staff than it "deserves" and a shortage of health workers. The Global Health Exchange, which was launched earlier this week in Manchester, is one response to this paradox. 
Funded by Health Education England, which is responsible for training the NHS workforce, the Global Health Exchange has a mission "to improve the quality and volume of the NHS workforce through global learning and exchanges and, as a consequence, build health education capacity in low and middle income countries." One function is to support NHS staff and students who want to work in low and middle income countries.
One benefit is that NHS staff should be able to offer help in low and middle income countries, more perhaps through training than providing services. A second benefit is that offering a funded spell in low and middle income countries may improve recruitment to unpopular training schemes; for example, it has increased the number of applications to GP training schemes in the South West. But the biggest benefit may be that it produces staff with skills, understanding, and attitudes that will be essential in an NHS that has to change radically to survive.
As I listened to the presentations in Manchester, I thought back to the BTA [Been to Africa] qualification once beloved of surgeons that allowed training surgeons to do operations that they would not be permitted to do in Britain. Something similar has happened—explained Tony Redmond, founder of UK Med and a surgeon with huge experience of medical teams responding to disasters—with some disaster teams: for example, amputation rates after the Haiti earthquake varied from 5% to 85%, when the evidence is clear that the more experienced teams have the lowest rates. Sometimes, teams have no permission to be in the country, do not bother with consent from patients, and keep no records.
Redmond also pointed out that most rescues (over 90%) are by local people. If an earthquake hits this hotel, he said graphically, we won't wait for teams to arrive from Nepal to rescue us. The right role for disaster teams (and all medical teams) is to be driven by the needs of the country and to offer support that otherwise would not be available.
But since Redmond's first experience of a disaster, the Armenian Earthquake of 1988, things have moved on considerably. There is now registration and classification of teams, and support with practicalities like vaccination and insurance. The University of Manchester, where Redmond is based, is offering training, production of relevant guidelines, guidance on data collection, and accreditation. The NHS is also currently advertising (in The BMJ) 10 humanitarian posts that will provide accredited training and a lifetime career path for those who want to be able to offer support in humanitarian emergencies.
The meeting heard from health students from Salford who had spent a month in Uganda as part of their undergraduate course. Most of the benefit must have been to the students, not the locals—and that was certainly the case with the six week elective I spent in Zambia in 1974. The students spoke of learning insights that could not be learnt in the UK, including holistic care, how to achieve a lot with a little, coping in chaotic circumstances, teamwork, leadership, and managing when things go wrong—as with a power cut.
Tania Saheed and Gabriel Lambert, both students, spoke of how learning about global health is essential for preparing to face the challenges of globalisation, which cannot be stopped. They argued that experience of global health was essential for seeing the big picture, and that global health taught them about the need for collaboration and integrated care in contrast to the silos of the NHS. (We learnt later that the NHS trains 78 different sorts of doctors and health workers for 300 different jobs.)
I did my usual apocalyptic speech, not to universal acclaim, in which I argued that the NHS is unsustainable in its present form and that low and middle income countries are the most likely source of answers of how to do more with less and keep the NHS alive. But I ended with a positive list of what health workers might learn from global health that will be good for them and the NHS:
• The big picture
• How privileged we are in Britain
• Priorities
• Flexibility
• Adaptability
• Leadership
• A "can do" attitude
• Better/more sustainable health systems and models of care
• How to help the many not just the few
• The privilege of caring
• The power of the poor
But this has to work both ways. There must be benefits, ideally bigger benefits, for the low and middle income countries, and if there aren't then the scheme will not survive.
Richard Smith was the editor of The BMJ until 2004. He is now chair of the board of trustees of icddr,b [formerly International Centre for Diarrhoeal Disease Research, Bangladesh], and chair of the board of Patients Know Best. He is also a trustee of C3 Collaborating for Health.
Competing interest: RS spoke at the meeting and hopes to have his rail fare (£53.85) refunded.