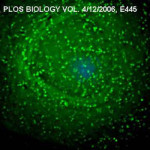 Major update to HIV treatment guidance
The World Health Organisation has released guidance which would dramatically affect the threshold at which patients with HIV are offered antiretroviral medication. At present, highly effective medications are routinely offered when the immune system shows signs of decline. The new guidance suggests that these medications should be offered from diagnosis. This could have major implications for the costs of treating the infection, but could also represent a fantastic opportunity to reduce onward transmission of HIV; individuals with a low HIV viral load are much less likely to pass the infection to others.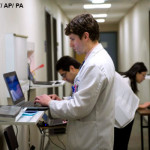 Should the EU interfere in CPD?
Continuing professional development (CPD) is a familiar concept to clinicians across the world. The EU have released a directive to monitor and control the CPD that healthcare professionals undertake. Their goal is to improve patient safety, but Zilling and Grant draw our attention to the lack of evidence for this assertion, and the potential negative consequences of the regulations: "We want to warn against unitary, mandatory political regulation of CPD in the EU and of the danger that it will contribute to a negative trend, reducing or restricting the freedom of professional action with no guaranteed effect on patient care and safety. We recommend a professional vision of CPD and the freedom for each EU country to choose its own way."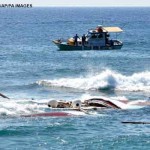 Holding a mirror up to inequality
When James Meiring comes face to face with a patient the same age as him, he reflects on the lives they have had and the inequalities resulting purely from being born in different countries. He uses the experience to consider the media's portrayal of refugees, and the role that healthcare professionals can play in highlighting the real human suffering they have escaped. His conclusion emphasises the active role clinicians can play in tackling society's inequalities.
Deborah Kirkham is a clinical fellow at The BMJ.