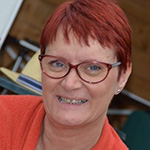 Doctors generally know about patient safety, how to undertake safe procedures or recognise unsafe practice and many doctors raise concerns over unsafe environments. It is important to doctors that they can offer safe and effective evidence based care. I have never really doubted that hospitals were a safe place, even if the care that was given was not always perfect, but an admission to hospital for a routine procedure highlighted an aspect of safety that is rarely discussed.
Following a surgical error I found myself readmitted to hospital for investigations. During this period I had a severe reaction to Cyclizine causing me to feel extremely unsafe in the care setting. I went on to deteriorate to the point that my husband was asked to prepare our children in the event of my death. After three and a half weeks the problem was identified and addressed quickly and simply. The delay had taken its toll. I went home and, after six months returned to work experiencing some very difficult emotions and significant anxiety symptoms. I was diagnosed with post traumatic stress disorder (PTSD) after 18 months and struggled to keep it under wraps to avoid my career being damaged. I only accessed treatment after that time because life was unbearable.
What was it about this situation that triggered such a difficult reaction? Levenson (2007) acknowledged that a traumatic hospital experience could precipitate incidences of PTSD or psychological distress, but healthcare acquired trauma often goes unacknowledged or is minimised by healthcare staff. The idea that patients might be traumatised, not only by illness, but by the manner that care is delivered or managed is an uncomfortable one for patients themselves and for healthcare staff whose focus it is to care and minimise harm. Patients coming into the healthcare setting generally feel that the setting itself provokes anxiety due to concern about their health, unfamiliarity with the systems and processes, feelings of helplessness, and uncertainty about what the outcome of their visit may be. The current trend in media reporting that rightly highlights failings does little to instill confidence in the healthcare systems.
Patients in an unfamiliar environment, already anxious, will seek reassurance and cues to confirm that the healthcare team can be trusted with their care. The information that patients use to build up the picture of the healthcare teams competence or trustworthiness is from their own experience, and may not necessarily accurately reflect the perspective of the professionals. The model of PTSD by Elhers and Clarke (2000) identify that feeling safe or not is crucial in the development of the response to threat or trauma. The current emphasis on systems and processes alone does not recognise that trauma can be caused merely by how safe a patient feels in the healthcare system itself.
In summary, doctors have the ability to use their interpersonal skills in explicitly making people feel safe and not just in developing systems and processes that underpin safety and clinical governance. The manner in which doctors articulate a safe care environment is as important as what they actually do to patients.
Linda Kenward is principal lecturer in adult nursing at the University of Cumbria having previously worked for The Open University. Her academic experience includes working with NHS Education Scotland, as a consultant to the BBC and in a variety of academic and practice education posts in England. Linda is an integrative counsellor registered with the British Association of Counselling and Psychotherapy, and a doctoral student researching the recovery experiences of those who have experienced healthcare acquired trauma.
Competing interests: None declared. 
References:
Ehlers, A. and Clarke, D. (2000) A cognitive model of posttraumatic stress disorder. Behaviour Research and Therapy 38: 319-345.
Levenson, J. L. (2007) Psychiatric Issues in Surgical Patients Part I: General Issues. Primary Psychiatry. 214, 5: 35-39.
Note: This blog was edited on 2 October 2015, and some of the text was removed for legal reasons.