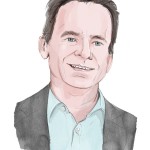 • Our latest BMJ Confidential casts the spotlight on Liam Smeeth, a GP and professor of clinical epidemiology at the London School of Hygiene and Tropical Medicine (LSHTM). He says that doing a masters degree in epidemiology at the LSHTM was his best career move: "On the first morning I sat down between a woman from Chad who had just completed medical training in Moscow, who cheerfully told me that learning Russian wasn't as big a challenge as being a lesbian in Russia, and a Belgian woman who had just come back from caring for people with cholera in the refugee camps in Rwanda. I felt at home in the world."
• Providing sick notes for school children is a GP's common task, but it can lead to serious sanctions including removal from the medical register. A news story reports that a London based GP has been struck off from the General Medical Council for justifying the absence of two siblings from school for the last few days of the school term on medical grounds, which he did on seven occasions between 2010 and 2013. However, both the consultations and the sick notes were not recorded in the medical records.
• The latest endgames statistical question looks at the issue of confounding in clinical trials, a very important methodological problem not only in trials but also other types of studies. In trials, confounding can occur when certain demographic characteristics, prognostic factors, and other characteristics that may influence the association between the intervention and the outcome measures are not equally distributed between treatment groups. Random allocation of participants to study groups will usually minimise confounding by establishing treatment groups that are similar in terms of baseline characteristics.
• In one of the most recent blogs, Mona Nasser reports from the EQUATOR / REWARD conference, where several academics and journalology experts have been convening to discuss ways to improve research publication. Several action points put forward included more research on the impact of reporting guidelines, more formal training for editors, or tools to provide training and improve reporting standards.
Tiago Villanueva is assistant editor, The BMJ