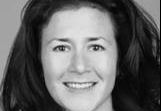 And so…after two years and seven months at the Pentagon as the Special Assistant to the Assistant Commandant and Senior Program Liaison for Community Health Integration in the United States Marine Corps, I moved on without fanfare to a new position with an equally long title within the Department of Defense. It was a tremendous opportunity to serve a great leader and to work with "the few, the proud, the Marines." I learned a great deal about their health systems, research, and policy challenges, and before moving on and beginning to focus exclusively on the new position, I would like to share what I did because there are so many questions about "what does a special assistant/policy adviser do?"
While a future blog or booklet called The Good Girl's Guide to Policy Advising or an overarching framework for special assistants might include generalizable gems like: "Support your principal first; institution always," "Remember you have no authority, just good will," and "Build a relationship from every encounter;" I will focus instead and briefly on a few actual accomplishments.
Firstly, I travelled to Afghanistan—on what I can only describe as the combat operations health systems tour. There were shots coming in and missiles going out; body armor and Kevlar helmets; wounded soldiers and inspirational surgeons and nurses. I followed the trail of the Wounded Warrior from theater to Landstuhl Regional Medical Center in Germany to the Walter Reed National Military Medical Center in Bethesda and to rehabilitation centers like the National Intrepid Center of Excellence. While in Afghanistan, I visited various tiers of healthcare facilities in the warzone. I visited providers and leaders; looked at space, equipment, helicopters, MRI machines, concussive care rehabilitative centers, and more. During the onsite assessment, I conducted an analysis of key issues from deployed healthcare providers and their Marine leaders. For example, there was considerable urgency about the imminent demise of an electronic medical records system. Because of my efforts in awareness building, the Marine Corps reversed its decision and the program was secured.
Secondly, I developed strategic partnerships by cultivating an active network of collaborators in order to fulfill evolving priorities, especially those related to wellbeing and gender integration. I met researchers and physicians from all over the country working on regenerative medicine, complex allograph transplant, traumatic brain injury, tactical athlete development and more. When I first identified gaps related to human performance and mental wellbeing in the gender integration for combat occupations research framework, I was empowered to go out and identify robust external research partners and institutions (i.e. the University of Pittsburg, Naval Health Research Center) with pre-existing research funding valued at more than $5 million, and established relationships with the research team, bringing their talent to fill these critical gaps to inform policy making on a high priority issue.
Thirdly, early on in my time as a special assistant, I was fortunate to work with the Assistant Secretary of the Navy for Manpower & Reserve Affairs and to catalyze a program of action and milestones toward the integration of community behavioral health services from Marine and Family Programs and the Navy Bureau of Medicine. I was a force for change and good-will in months of negotiation that resulted in the signing of a tripartite Memorandum of Understanding for the Complementary System of Care for Prevention and Treatment of Behavioral Health.
Fourthly, I sought opportunities to assist with understanding how programs that had developed organically during the decade of expanding funding and large scale engagement could be adjusted and sustained in the now leaner fiscal environment. To that end I initiated and collaborated on reviews of the Behavioral Health Program and the Wounded Warrior Regiment. These reviews were difficult as the agency being reviewed had to dig deep and introspectively to establish the differences between policy and preference; that which is mandated versus that which is desirable and considered a best practice. Each of these reviews illuminated policy, personnel, and funding situations as well as gaps in measures of effectiveness (does it work?); thus enabling frank discussion and future decision making. Information from these reviews was used during key budget planning meetings for the organization and in briefings to the senior leadership.
Finally, I attempted to consistently deliver first class customer service to Marine Corps leadership with in-depth but nuanced synthesis and analysis of scientific material ranging from Ebola to mindfulness; while at the same time supporting individual Marines, veterans, and their families in distress on behalf of the Office of the Commandant of the Marine Corps. As someone who normally works with populations, I found it incredibly rewarding to help a Marine or a family member navigate the complex health and benefits systems, to make linkages toward resolving the situation, and occasionally to receive joyful follow-up messages.
There was so much more. It was such an educational and enriching opportunity. When I first started I had doubts about being a widow and managing life in America with juggling work, traffic, the boys' school and sports schedules, and the dogs, it gave me great strength to know that from my window at the Pentagon, I could see where my husband is buried in Section 60 at Arlington National Cemetery. So, it was a good environment to learn how to live with my broken heart, too. I would recommend being a special assistant to anyone interested in policy advising, public service, and knowledge translation, but with the grounded advice to consider the job a growth opportunity rather than a permanent destination.
The opinions expressed in this article are her own and in no way reflect the opinions of the US Marine Corps, the Department of Defense, or any other agency.
Competing interests: The author has no competing interests to declare.