• The latest news article by Gareth Iacobucci reports that an additional £1bn in emergency deficit funds is now urgently needed by the NHS this year. In a recent review by the King's Fund, it was found that the £8bn by 2020 pledged by the government would cover an "absolute minimum" of care and would not even begin to expand to future planned treatments and facilities, like a seven day service.
• A new study undertaken by Korean scientists and published in the Journal of Antimicrobial Chemotherapy has found that there's no significant difference between the effectiveness of antibacterial and plain soap, when treating everyday bacteria, as Jacqui Wise explains.
• Kirk Allen and colleagues discuss the health and financial benefits of reducing trans fats from processed foods in the UK, including interventions such as total bans on trans fats in processed foods, takeaways, and in restaurants; as well as improved labelling on shop bought goods.
• A linked editorial by J Lennert Veerman agrees that eliminating trans fatty acids would postpone or prevent coronary heart disease, reduce costs on direct healthcare, and improve quality of life.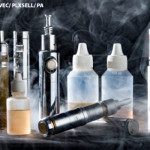 • A help or a hindrance? Martin McKee and Simon Capewell explore the efficacy of e-cigarettes as an aid to quit smoking, and question why so many leading international medical bodies are also entering the debate on the device's role in tobacco control.
Emma Hayes is publishing administrator, The BMJ.