The past few days have seen a number of proposed changes to the regulation, roles, and responsibilities of general practice within the UK, as well as a stark reminder of the importance of ensuring GPs are trained and supported effectively.
• Proposals developed by the Royal Pharmaceutical Society and the National Association of Primary Care suggest that pharmacists and GPs could work far more closely together, possibly working from the same practice. They suggest that pharmacists could take some work currently carried out by practitioners and provide a "national ailments scheme" for minor conditions, which would relieve pressure on GPs. 
Nav Chana, chair of the National Association of Primary Care, said: "The opportunities for greater collaboration could have a big impact on the workload pressure for general practice, hence the importance of this consultation at this time."
• Meanwhile, plans by the main NHS regulator the Care Quality Commission could see a "lighter touch" to regulating general practice. The CQC has announced it will run "Quality of Care in a Place" pilots to review whether or not regular, separate inspections of each part of the NHS could be replaced by reviews of services across whole healthcare areas.

Steve Field, CQC chief inspector of general practice and integrated care, told the Health Service Journal that the pilot outcome would determine whether or not the commission could move to targeting inspections on areas already known to have problems, or making inspections less regular.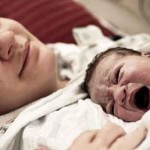 • Lastly, researchers say a study by the University of Nottingham into the disparity between the UK and Sweden in the death rate of preschool children raises "important questions" about the UK's children's health services and the training in paediatrics among UK GPs.

They say: "The high mortality rate from prematurity in the UK is not a reflection on the quality of neonatal intensive care. It is, however, a reflection on the adverse social determinants of health in the UK that result in a large number of preterm births.The differences in mortality rates . . . raise important questions about the organisation and delivery of services for young children in the UK."
Becki Winson is publishing executive, The BMJ.