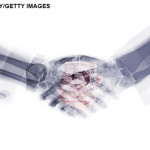 • Should doctors be forced to disclose payments and hospitality from drug companies? The Association of the British Pharmaceutical Industry plans to bring in a system where healthcare professionals voluntarily declare payments and hospitality received from drug companies.
The issue is the subject of our latest online poll, which, at the time of writing, has almost 85% of readers agreeing. One reader thinks that The BMJ could be more open about its own acceptance of pharma cash.
"It does seem rather ironic that whilst viewing this article online, the text is surrounded by adverts promoting medical products! Does The BMJ not need to consider its own position?" writes obstetrician Malcolm Griffiths in a response to the article.
What do you think? Vote in the poll, which closes tomorrow, or respond to the article. This page, incidentally, explains more about the journal's revenue sources.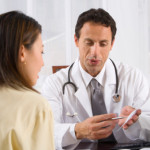 • Can patient centred outcomes research improve healthcare, asks Thomas Concannon in an editorial. Retired consultant rheumatologist Andrew Bamji describes patient centredness as an "oxymoron" in his response to the article.
He adds: "As doctors, patients are what we deal with and on both an individual and population basis we are by definition centred on patients and their outcomes. I fail to see how so-called patient centred research is any different from other clinical research. Is it just me, or is the concept one of these Emperor's Clothes things with attendant complex jargon?"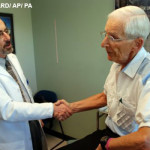 • It's impossible to insist that staff connect emotionally with all patients, argues consultant clinical psychologist Raymond Chadwick in a personal view article, "Compassion: hard to define, impossible to mandate."
GP Ruth Evans agrees. In her response to the article, she writes: "Sometimes it is important to have a professional, respectful distance in order to challenge their demands/ wants/ expectations which go beyond what is possible, or fair."
"Staff cannot be told to feel something, or be expected to disclose their own experiences."
David Payne is digital editor, and readers' editor, The BMJ.