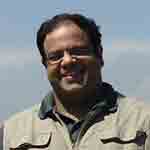 There is a rising welcome trend of women joining medical colleges in India, with female students being comparable in number or even outnumbering male students in many colleges. This trend is much more prominent in neighbouring Pakistan, with estimates that 80-85% of current medical students are women.
Women in medicine in India now follow a long tradition—Anandibai Gopalrao Joshi was the first south Asian woman graduate in allopathic medicine in 1886, receiving an MD from the Women's Medical College of Pennsylvania, USA. Kadambini Ganguly was the first female South Asian physician trained in allopathic medicine to graduate in south Asia—she graduated from Bengal Medical College in 1886 (the same year as Joshi graduated). The Lady Hardinge Medical College, which solely takes women for their undergraduate medical course (MBBS) was established in 1916 and is currently celebrating its centenary year. There are other medical colleges solely training women undergraduate medical students—such as the Dr VRK Women's Medical College, Aziznagar, and the BPS Government Medical College for Women, Sonepat.
Given the high number of women entering medicine—a status report in 2012 pegged the number of female medical students in India at around 200 000, compared with 175 000 male students—and subsequently also joining as faculty in medical colleges, one would expect a significant number of them to occupy top leadership positions in medical education. This is where there seems to be a gap—much fewer women occupy positions of director or principal in medical colleges in India than men.
Let's take the example of those institutes of national importance in India which offer medical education courses. There are 11 of them: the seven All India Institutes of Medical Science (AIIMS; in Delhi, Rishikesh, Jodhpur, Bhopal, Raipur, Patna, Bhubaneshwar), the Postgraduate Institute of Medical Education and Research (PGIMER, Chandigarh), the Jawaharlal Institute of Post Graduate Medical Education and Research (JIPMER, Puducherry), the National Institute of Mental Health and Neuroscience (NIMHANS, Bengaluru), and the Sree Chitra Tirunal Institute for Medical Sciences and Technology (SCTIMST, Thiruvananthapuram). Of these 11 institutions, currently only one has a female director—Asha Kishore became the first female director of SCTIMST in mid-July 2015 after the institute had been without a director for two years.
The low proportion of women (one in 11 in the case of the institutes above) as heads of medical institutions is indicative of a gender gap in medical education leadership in India. This gap needs to be addressed on a priority basis—there are numerous qualified, talented, senior female medical educators available who would prove stellar as heads of institutes of medical education. Qualified female medical educators should be mentored where required (for example, by making them deans or registrars in medical institutions to provide them experience in senior positions), and encouraged to apply for leadership positions. Selection boards should proactively prioritise and shortlist applications from women for consideration in the final selection. Similarly, eligible female candidates should be prioritised when the decision is taken by direct selection rather than through an application process. It's for the medical fraternity and stakeholders involved in leadership selection processes (including policy makers) in India to ensure that more women are selected to these prime positions to adequately reflect their contribution and participation in the medical educators' workforce.
Anant Bhan is a researcher in global health and bioethics, and adjunct visiting professor at Yenepoya University, India. He has tweeted about some of these structural issues earlier on his Twitter handle, @AnantBhan.