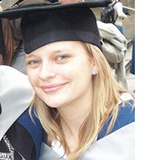 Malawi, a country in Southern Africa, was recently acknowledged by the World Bank as the poorest country in the world, with the average gross national income being just $250. Its health system is in desperate need of human resources; there are just two doctors for every 100,000 people. Most doctors work in the tertiary referral hospitals in Blantyre and Lilongwe, meaning that the vast majority of Malawi's population, 85% of whom live in rural areas, never see a doctor.
The same can be said for other health workers; before the College of Medicine began its course in physiotherapy there were just 34 physiotherapists for the entire country, a population of 16 million people. Additionally, there are just 28 nurses per 100,000 people; in the UK there are 900 for the same number. Malawi has a critical shortage of health workers.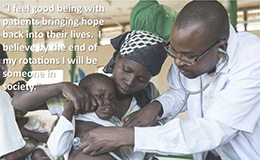 Not only is health worker migration a concern, but also, not enough young people are being trained as health workers. Many students are forced to drop out of their training because they cannot afford tuition fees or the cost of living to support themselves through tertiary education; yet these students are often more likely to go back to their home areas following qualification. This represents a huge wasted opportunity for the individual and country as a whole.
The Medic-to-Medic program is a UK registered charity. We provide scholarships to disadvantaged young people training to be doctors, pharmacists, physiotherapists and nurses, in Malawi, who are at risk of dropping out of their courses due to financial constraints. We pay for each student's tuition fees, medical books, medical equipment, twice-yearly stationery allowance and one off laptop, so that students have everything they need to reach their full potential; successfully adding to the number of graduates in countries with critical shortages. We also provide salary supplements to our graduates during their internship to reduce the financial pressures to emigrate.
We select students who are the most disadvantaged, namely those who are from rural areas, with non-professional parents, from an orphan or single parent family, with no other means of support, who are often under represented in tertiary education. Since 2007 we have supported 5% of Malawi's total number of doctors. We have over 35 graduates, all (bar one) has remained practising in Malawi; our scheme helps increase the number of graduates in countries with critical shortages. We currently support 35 students and are due to take on a further 20 students in October.
This programme WILL NOT solve all the problems with health systems in Africa, but it will help reduce the human resource crisis and it will help a disadvantaged individual gain a profession and stable employment and benefit the thousands of patients encountered by each health worker over their career. For more information please visit www.medictomedic.org.uk/donate or email medictomedic@gmail.com.
Competing Interests: Tamsin Lillie is the director of the Medic-to-Medic program, UK registered charity 1149904
Tamsin Lillie graduated from Norwich Medical School in 2012. She has completed her foundation training in the Wessex Deanery and has taken a year out of clinical training to pursue interests in Global Health.