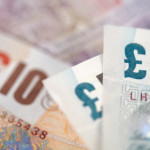 • A report by the Kings Fund finds that "clinicians can do more to deliver better health outcomes at a lower cost." The report points out examples of successful cost-savings and efficiency, such as increases in generic prescribing and day surgery, but finds that more needs to be done and points out opportunities to save more in clinical practice, an area it suggests has been mostly overlooked by those wishing to cut costs.
Motivation for those cuts, of course, comes not just from a desire to make healthcare systems more effective, but to meet the huge challenge set by the Conservative government of saving £22bn in the NHS during the next five years.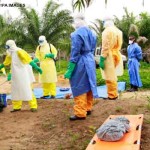 • In Guinea, Liberia, and Sierra Leone, the focus is on rebuilding health systems by increasing, rather than reducing, funding. Under-funded health systems decimated by Ebola collectively need nearly $1.5 billion to rebuild according to their governments. Matshidiso Moeti, WHO's regional director for Africa, explained how increased funding was already working. When asked about three new reported cases of Ebola, including one death, she said "What we are very pleased about is that all the investment that had been made in improving surveillance systems was able to pick up this case relatively quickly. We have to live with the reality that there may be other cases before we get to zero."
• In the US, meanwhile, the first full-year's data from the new Open Payments system has been made available, showing that drug and medical device makers paid $6.49bn (£4.2bn; €5.9bn) to physicians and teaching hospitals over the past year. The open-access database, created by the 2010 Affordable Care Act, requires drug and device manufacturers to report all "transfers of value." Individual physicians received $2.02bn in general payments and all of the $703m in payments relating to ownership or investment interest.
The American Medical Association issued a statement condemning "inappropriate, unethical interactions between physicians and industry," but said that being reported as receiving payment from the industry could "wrongly imply" that a physician has done something improper, pointing out that "some relationships with industry can help drive innovation in patient care."
Rebecca Winson is publishing executive at The BMJ.