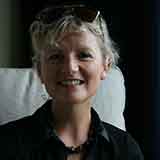 Patient involvement in health and social care is a fundamental right, and an operating principle of European healthcare systems. In the area of medicines patients are recognised as experts and are participating in many aspects of access, innovation, safety, and transparency, thanks, not least, to the commitment to patient involvement of the European Medicines Agency. However, in the area of medical devices a change of mind-set is needed.
Patients are often said to be the most under-utilised resource in healthcare. We manage our chronic conditions every day, and as a result have unique expertise on the way healthcare functions, or not. This is the essence of the European Patient's Forum's (EPF) recently launched campaign on patient empowerment called "Patients prescribe." As we use medical devices directly and are frequently in contact with healthcare institutions, we have experience of gaps and good practices in care. We also have a different perspective on risks and benefits compared to other actors.
The European Medicine Agency has set up a successful model of patient involvement in medicines. Patients are represented on the management board, in scientific committees such as the pharmacovigilance committee (PRAC). We also have a dedicated platform, the Patient and Consumer Working Party, a body which meets regularly and gives input on issues that are essential from the patients' perspective, including information for patients on products and vigilance, transparency, and dissemination of information.
Like medicines, medical devices are not goods like any other; they can make a crucial contribution to patients' health, life expectancy, and quality of life. And the EPF believes that patients could contribute in many ways to ensuring better transparency and improving the safety and quality of medical devices.
More transparency towards the public is key to empowering patients and ensuring public trust and confidence in the safety of medical devices. Patients' organisations have a key role to play in identifying information needs of patients, and in ensuring the information provided is of high-quality, understandable, unbiased, patient-centred, and accessible to patients. We can for instance contribute a patients' perspectives on an "access" policy for a database, ensuring it is a fit for purpose as possible.
Patients can also contribute to the safety of devices through reporting adverse incidents. Patients' organisations can support this process by raising awareness of this right, and ensuring the process to report is easy and user-friendly.
The Commission's initial proposal did not foresee any progress on that front, proposing only "an advisory role" in the medical device coordination group, without providing more details.
The European Parliament took a stronger stance, proposing to involve three patient representatives in an Assessment Committee for Medical devices. It also called for the establishment of an advisory committee to provide support, advice, and expertise on technical, scientific, social, and economic aspects of regulating medical devices.
As for the Council position, member states did not commit clearly to any progress on patients' involvement in governance. Patients and other users would be invited to sub-groups of the Medical Device Coordination Group in a capacity "as observers," not as experts.
A clear framework for the involvement of patients in medical devices is still lacking at European level. Patients currently do not have a channel to convey concerns, opportunities, and views on medical devices, and a permanent structure such as a sub-group with representatives of patients and users of medical devices would be very helpful in closing this gap. The regulation is a key opportunity for decision-makers to show their commitment to patient-centred care, empowerment, and patients' participation.
Nicola Bedlington is the European Patient's Forum secretary general. She joined the EPF as its first executive director in June 2006 and became secretary general in September 2014. In this capacity, she is the co-ordinator of the European Patient Academy on Therapeutic Innovation (EUPATI).
Competing interests: None declared.