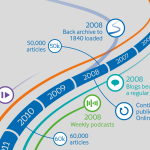 Michael Stone praises The BMJ's article based post publication peer review in a weekend rapid response to my feature marking the 20th anniversary of the journal's website last week. They "allow for an almost immediate analysis of "intricate and technical issues" which arise from the original paper," he writes, adding: "It is possible to effectively "debate a point almost in real time with another individual." His conclusion? "Rapid responses are wonderful."
Here are some more "wonderful" ones posted over the weekend.
Fellow responder J Schiefermueller is similarly forthright about calls to scrap NHS 111, discussed at the recent BMA local medical committee conference: "I have yet to do an A&E shift where I don't see at least 3 patients that tell me "and then I tried to call my GP, but the surgery was closed, so I called 111 and they told me to go to A&E."
"Funny that the GPs are moaning that non-clinical staff are doing their work… perhaps they should go back to providing a decent OOH service as they used to some years ago."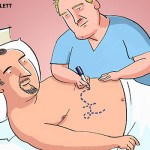 John Dean's recent call for an end to private practice continues to generate debate. Terry Bunn says in his weekend response: "I am not opposed to private practice in principal—just the ersatz kind which sees the NHS consultant treating his private patients as a convenient way of earning a few bob on the side."
I confess that my personal favourite weekend post comes from Mary Tighe, submitted in response to the editorial I co-authored with Tony Delamothe about our website's 20th birthday. Mary asks: Could the NHS ever emulate The BMJ?
She adds: "The justifiably proud record of The BMJ in embracing 21st-century IT to optimise its availability to a worldwide audience, in so many aspects of medical news and research, stands in stark contrast to the woeful experience of so many NHS practitioners in their day jobs…Could David Payne and the IT whizzes at The BMJ help their colleagues at the NHS coalface?"
Thank you Mary for this ringing endorsement. I and my editorial colleagues work with some wonderful IT whizzes (Daniel Berhane, our lead developer, is part of the accompanying audio interview) and I will pass on this lovely compliment to him and others.
And Michael, you inspired me to "debate the point in real time" by responding to Mary.  Here it is.
David Payne is digital editor and readers' editor, The BMJ.