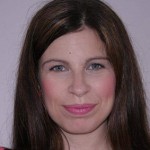 When Mum was diagnosed with Motor Neurone Disease (MND); it was to change my Mum's life, it was to change our families' lives.
At the start we were thrown into an unexpected situation with limited knowledge on how to manage and cope with this situation. We didn't know what challenges we would face, or how the disease might progress. We didn't have any idea about the pathways available to us, to access the help and support we needed as a family to help us manage and live with this disease. Trying to navigate the healthcare system was frustrating; not knowing who to contact in the initial stages meant we all felt unsupported and very alone.
Mum's disease is now in its advanced stages, and she is totally dependent on us to care for her. We are her main caregivers, 24/7.
Taking care of someone seriously poorly has taken its toll on all of us, emotionally, physically, and socially, we are constantly tired, we feel very isolated at times, and feel we have no one to speak to with regards to our own health and wellbeing. This is all having an impact whilst we are trying to remain strong and positive for my Mum.
The terms integrated care and patient centred care are very fundamental to people living with complex long term or life limiting illness. It is necessary that patients are treated in a timely manner and that there is a joint responsibility across the healthcare professionals who input into the care of the patient. But in addition to that, if patients are cared for by their family members and they are responsible for delivering the majority of care, a family centred approach to care is also important. If carers are administering medication and round-the-clock care, effective communication with the family could also enhance the quality of care given to the patient, and keep them safe.
The professionals involved in Mum's care are more generalist in their skills and knowledge. We all needed liaisons with specialist teams for the effectiveness of ongoing, quality care. The MND Association employs ex-health and social care professionals to support and advise generalist doctors.
Here's how I would like doctors to help:
• At diagnosis, don't forget to focus on the support available to help MND patients. This could be, for example, signposting to an occupational therapist who would be able to help with equipment that would help MND patients getting about in their home or out in the community.
• Provide hints and tips on how people (and their families) can help to self-manage their condition; particularly providing information on how to spot signs of things that can become dangerous, such as a chest infection.
• If you are visiting patients in their home, and family members are responsible for taking care of your patient, acknowledge the family carers: ask "how are you?" It will mean so much for them to feel supported too.
Competing interests: None declared.