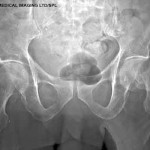 • More evidence on the harms of over diagnosis: Teppo Järvinen and colleagues
argue that evidence for stratifying risk of fracture and subsequent drug therapy to prevent hip fracture is insufficient to warrant our current approach. Being labelled as at risk of fracture imposes a psychological burden. Drug treatment is associated with adverse events, such as gastrointestinal problems, atypical femoral fractures, and osteonecrosis of the jaw.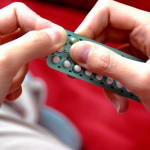 • Oral contraceptive pills are known to be associated with an increased risk of thromboembolism. Yana Vinogradova and colleagues show that risks of venous thromboembolism associated with combined oral contraceptives are, with the exception of norgestimate, higher for newer drug preparations than for second generation drugs in two nested case-control studies.
• In a blog post about patient perspectives, Nicki Haywood writes about a carer's perspective on how doctors can help patients with motor neurone disease.
Georg Röggla is an associate editor for The BMJ.