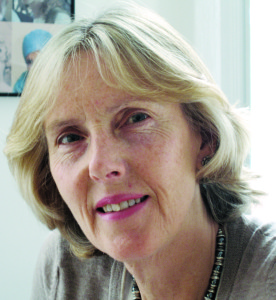 It's easy to lose confidence and withdraw from life when you become ill and lose your job. "Anne" struggled for 20 years with multiple long term conditions and a drug regimen of 28 tablets a day before going on a six week self management course which "turned [her] life around." She and other patients spoke eloquently at a recent meeting organised by The Health Foundation on how such courses gave them the motivation, knowledge, and skill to question what best management meant for them, change their behaviour, and reach self defined goals. Doctors should routinely "prescribe" self management courses for patients with long term conditions—and do so soon after diagnosis, not 20 years later, the meeting concluded.
Adrian Sieff, assistant director at the Health Foundation, which has funded sites across the UK to embed self management courses, started with the statistics. Seven out of 10 consultations are for long term conditions. Only 5% of the 1 in 4 people who live with these conditions report that they have a care plan. Fewer than half feel that primary or secondary care staff fully engage with them about their conditions.
We must do things differently, he urged, "self management support is about helping people go on a journey of change and it requires a radical transformation in services and in clinicians assumptions of what their role is."
Self management support has been championed in UK policy since the late 1990's, backed by legislation since 2013, and the NHS Five Year Forward Review has pledged to invest "significantly" in it. But the sticking point, speakers suggested, is that health professionals take a biomedical approach to dealing with patients and consider that providing patients with support to self manage their conditions is "someone else's" responsibility.
Although most patients are referred by the staff who see them (mostly physiotherapists and nurses) there are doctors who champion self support. Hans Hartung, a respiratory physician from Scotland, held a roundtable discussion with patients who described how the transformative impact of the courses they went on led them to go on and train to be lay tutors on co-run courses. "The advantage of lay tutors is that "they understand where [other patients] are coming from, "said "Mary" who asked Hans Hartung about his experience of going on a self management course.
"I have become a better listener and less of a control freak dictating to people," he replied. I now try do all I can to enable my patients [to self manage their long term conditions] although with "relentless efficiency drives and demands to cut costs, I don't find it easy to do what I know needs to be done."
David Payton, National Clinical Lead at the RCGP Centre for Commissioning agreed that asking GPs to take on another responsibility was a problem, but accumulating evidence that courses improve quality of life, health outcomes, and reduce demand on stretched services will help, he underlined. The benefits of self management support include evidence from a systematic review by National Voices, a Cochrane Review on personalised care planning, and an international literature review from Nesta, published earlier this month. This illustrates the many different forms of peer support being provided and how patients value it. It nevertheless, concludes that more rigorous evidence, including that from randomised controlled trials, is needed to evaluate the full benefits to patients and health services; and to define what sort of support works best in different contexts and different patient groups.
What is clear is that systematically embedding self management courses for people with long term conditions depends on strong leadership and health professionals working collaboratively with patient organisations, voluntary groups, and others in the third sector who have the expertise and experience in this sphere.
Petra Fagan, workforce development lead at the Centre for Self Management Support at Cambridge University Hospital NHS Foundation Trust, pointed out that "the courses can be provided at low cost by healthcare assistants and lay tutors with the minimum of red tape." Doctors need to realise "that they are not the best problem solvers in the room, " she said. She also flagged the mutual benefits; citing doctors who had gone on courses which had empowered and triggered them to change their own working lives—and tackle their personal health problems.
What's needed now is to spread a social movement to develop and extend access to and embed self management courses. Participants and twitterers agreed (#selfmgt). Roll on the day when doctors type in "offer a self management course" as they prescribe a tranche of new medicines for their "NCD patients."
Tessa Richards is senior editor/patient partnership, The BMJ.