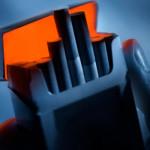 • An investigation by The BMJ into attempts by big tobacco to prevent the introduction of plain packaging of cigarettes has revealed that MPs and peers accepted gifts from the tobacco industry, including tickets to the men's final at Wimbledon and the opera at Glyndebourne. Jonathan Gornall's article showed that 38 MPs received a total of £60,000 of industry hospitality between the time when changes were first mooted in 2010 and the vote this year.
Examples included the Conservative peer Lord Naseby, who moved the amendment designed to scupper the government's plans, and who went to the O2 Arena in London in June last year for the first night of the Eagles' long awaited UK comeback tour, as a guest of Japan Tobacco International (JTI).
MPs and peers declared the gifts in the register of interests, but Gornall said that some of the declarations were not as transparent as they might be, since 15 MPs listed Japan Tobacco International, only as JTI, giving the casual reader no clue to the nature of the business.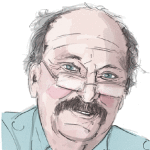 • Elsewhere in The BMJ, Edzard Ernst, who is the subject of this week's BMJ Confidential, says that the change which has had the biggest effect on his field of complementary medicine—and an entirely negative one—was the intervention of Prince Charles, whom he describes as "the self proclaimed 'enemy of the enlightenment' who advocates 'integrated medicine' for the NHS that, for the most part, is unmitigated quackery."
• Prince Charles also pops up in the news section. A news story by Zosia Kmietowicz, shows how Prince Charles' influence delayed the regulation of herbal medicines. Letters between the heir to the throne and government ministers, published last week, revealed that the prince wrote to Tony Blair in February 2005 about the European Union's Directive on Herbal Medicines, claiming that it was having "a deleterious effect on complementary medicine sector in this country by effectively outlawing the use of certain herbal extracts."
At the end of March 2005 Blair replied to Prince Charles's letter, thanking him for the "sensible and constructive" contacts. Blair said that he agreed that the "implementation as it is currently planned is crazy." He added, "We can do quite a lot here: we will delay the implementation for all existing products to 2011."
Blair also promised Prince Charles that the government would consult the prince's contacts because "we simply cannot have burdensome regulations here." In the end the United Kingdom allowed products that would have been banned under the EU directive to remain on the shelves for many years by circumventing the rules.
Annabel Ferriman, Senior News Editor, The BMJ.