• A letter to the next secretary of state for health
In an open letter to the politician who will become secretary of health after the UK general election on 7 May, The BMJ provides a checklist for a healthy NHS, with funding the key issue. "History will not forgive another health secretary whose actions contribute to its decline. Let this be the five years that secure the NHS's future as the best and fairest health service in the world," conclude Gareth Iacobucci, Rebecca Coombes, and Fiona Godlee. The letter has been widely picked up by Britain's media (including the Daily Mail, Sky News, LBC, ITV News).
Find The BMJ's election coverage here.
• Sudden infant death syndrome and advice for safe sleeping
Since 2004, sudden infant death syndrome (SIDS) has been defined as the sudden and unexpected death of an infant younger than 1 year—with the onset of the lethal episode apparently occurring during sleep—that remains unexplained after a thorough investigation including performance of a complete autopsy and review of the circumstances of death. Before this definition, a diagnosis of SIDS did not require a death scene investigation or to have occurred during sleep, and therefore the definition for SIDS varies in the studies cited in this review. This clinical review provides healthcare professionals with the most up to date information for parents and caregivers about SIDS and infant safety while sleeping.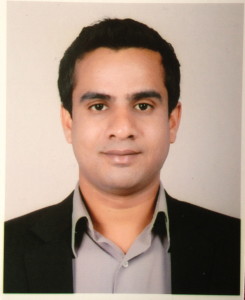 • Nepal struggles to cope with the aftermath of the earthquake
Abhishek Yadav, an engineer and energy consultant in Kathmandu, blogs about the fallout of last week's catastrophic earthquake in his country and its impact on a faltering emergency healthcare system. He calls for an emergency preparedness system in order for the government and the public to be able to handle the next, inevitable, earthquake with greater speed and efficiency.
Birte Twisselmann is web editor and obituaries editor, The BMJ.