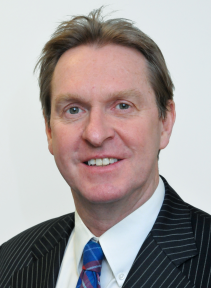 The hot topic in the technology world at the moment is the so called "sharing economy." A great deal of money is being made by companies, such as Uber and Airbnb, where the internet is used to match buyers and sellers without the need for the huge upfront costs of purchasing, for example, cars and properties. The question is whether the concept of a sharing economy could also be of value in healthcare?
For many health systems, a common problem is being able to access a clinician at a time of perceived (but not necessarily appropriate) need. Crowded waiting areas compounded by hours of inactivity are all too common in hospital emergency departments, as are grumbles about delays in getting an appointment to see a general practitioner—and not just in the UK, but also here on the central coast of California. One potential solution being tested in the United States is creating a kind of health retrospective, by returning to the days of doctors performing house calls, but this time with a thoroughly modern twist—the "uberization of medicine."
According to a report in the magazine Techcrunch, a west coast startup has recently received just under $4 million in funding to continue developing a smartphone application based service that delivers a doctor to your front door for around $100. From the company's perspective, the price of a visit is reasonable when considering the financial burden of having to take time off work, and the costs of petrol and parking involved in attending a routine appointment at a doctor's office.
Instead of the traditional black bag, the "Uber physician" would have a variety of smart phone apps to measure physiological data, such as blood pressure and heart rhythm, as well as a camera to record the clinical encounter. Elsewhere on the US west coast, even blood testing may soon be "uberized." One company already has an eye-watering valuation of $9 billion, based on their vision to simplify blood testing using one tiny sample (nanotainer) to perform any number and array of medical tests, from measuring electrolytes to testing for Ebola, and without the need for a physician's signed request. Taking this even further, it may soon be possible to have your cholesterol or your hemoglobin measured in the comfort of your own home, and at any time, by just tapping into an app without having to book a doctor's appointment. Quite what you do with the results is another discussion.
For the "Uber physician's" house call, a home visit can be ordered seven days a week and a doctor within the hour. The company involved apparently does have a system in place to check the information provided and to make sure it is not a medical emergency. Similar to the existing Uber ride sharing system, the visit would be prepaid using pre-loaded credit card details. If a prescription is required, the driver could also pick this up for an extra fee.
Given that a general election is imminent in the UK, it is unlikely that any politician would be willing to float such a radical idea for discussion there, but here in the US, paying upfront for healthcare rarely raises any political hackles. In general, Americans view themselves as consumers first and patients second. For the NHS, this approach might reduce the demands on existing primary care and hospital emergency department services, but this would need to be determined.
Interestingly, one important feature of the existing Uber ride share approach is the ability of drivers (and therefore doctors) to rate their customers (patients) and vice versa. Not quite sure what the UK's General Medical Council would make of that. 
David Kerr has worn many hats, sometimes at the same time—diabetologist; editor of Diabetes Digest; researcher; and founder of VoyageMD.com, a free service for travellers with diabetes, and Excarbs.com, which focuses on exercise and insulin. He is now director of research and innovation at the William Sansum Diabetes Center in Santa Barbara, California. You can follow him on Twitter (@GoDiabetesMD) and LinkedIn.
Competing interests: The author has no relevant competing interests to declare.